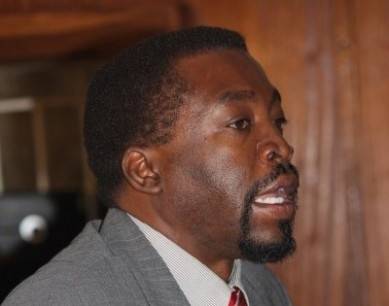 Former Movement for Multiparty Democracy (MMD) national secretary Muhabi Lungu has decided to retire from active politics.
Mr. Lungu said he had decided to leave politics to the champions.
"I have decided to go on a quieter side, I am semi-retired until further notice but for now I have decided that let others be champions," he said.
Mr. Lungu said the decision to retire was his personal choice.
He said he just decided to take a different side of life away from politics.
"It is just a personal choice, we all make those personal choices sometimes, I have done this before, so it's just a personal choice for me to take a different side of life for a little while," Mr. Lungu said.
And when asked whether the MMD current leadership was the reason for his decision to retire from politics, Mr. Lungu said he did not want to comment on anything pertaining to politics.
"I don't want to comment on anything to do with politics at the moment; I just want to watch," he said.
Mr. Lungu however said he would announce his comeback if he decided to return to active politics.
"When I am ready to get involved, I will let you know but as for now my intentions is just to be a normal private citizen," he said. – courtesy of MILLENNIUM RADIO