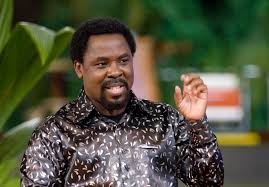 Socan Jet.  Pastor Temitope Joshua, the leader of the Synagogue Church of All Nations (SCOAN), has joined Nigeria's big league of miracle and prosperity priests who own private jets according to local media Sahara reporters.
Pastor TB Joshua's jet is the most expensive of the four owned by Nigerian pastors. Pastor David Oyedepo (Bombardier Challenger 604), Pastor Enoch Adeboye (Gulfstream GIV), and Ayo Oritsejafor (Bombardier Challenger 601) are also jet owners.
It could cost up to $3 million to maintain the jet annually, depending on how heavily it is used. When contacted, Pastor Joshua, he denied owning a private jet. Instead, he said he frequently charters private jets because he travels extensively. But his claim runs contrary to information from the Nigerian Civil Aviation Authority (NCAA), which claimed that N131LK is on record as belonging to Pastor TB Joshua through SCOAN.
Sahara Reporters