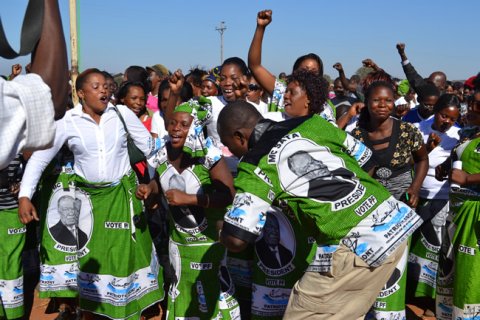 The PF leadership in the Southern Province has disowned the party's Women's League Provincial Chairperson Anne Tischer, accusing her of being a member of the opposition Rainbow party.
Southern Province PF Information and Publicity Secretary Brighton Luhila says the ruling party in the province no longer recognizes Ms Tischer as a member or chairperson because of her alleged interactions with the Rainbow party.
Mr. Luhila further alleges that Ms. Tischer has not attended PF party meetings for over six months and she has been replaced by Schollorstica Ngoma.
He said this in a telephone interview with ZNBC News in Livingstone.
When contacted for a comment Ms Tischer told ZNBC News that at no time has she defected from the PF to the Rainbow party.
She said the accusations have been made up by people who feel threatened by her.
Ms Tischer further said that she has never met Rainbow party president Wynter Kabimba and that as far as she is concerned she is still PF Chairperson of the Women's League in Southern Province.
znbc