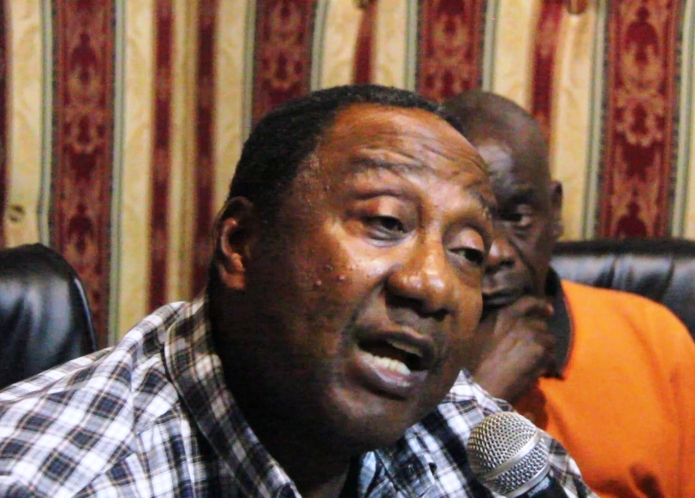 FORMER Defence Minister Geoffrey Bwalya Mwamba says he is still Patriotic Front Kasama Central Member of Parliament until the courts of law decides otherwise.
Speaking after the withdraw of his passport by the Immigration Department on Tuesday as he was trying to leave the country for his business routine together with his family at the Kenneth Kaunda International Airport, Mr. Mwamba said he would not bow down to any form of Government intimidation and that he would continue to represent the people of Kasama until the courts of law decides otherwise.
Mr. Mwamba said no amount of intimidation and harassment would deter him and the UPND from forming government next year.
He said the withdrawal of his diplomatic passport by Government was nothing and he would soon get a ordinary passport, adding however, that the PF should realise that the withdrawal was total abuse of parliamentary privileges.
"When I got to the office, the lady in charge informed me that they had received instructions that my diplomatic passport should be seized as soon as I attempted to enter or exit the country. When I asked the reasons behind this decision, the officers present had no answers and referred me to get the reasons from the Director General at the Immigration Directorate at Kent Building," Mr. Mwamba said.
"It is common knowledge that the matter of my parliamentary seat is in court and until the court determines I am still MP for Kasama Central. Let me also state that I was accorded with the diplomatic passport when I became an MP and mind you in opposition and, therefore, not when I was appointed Minister. It therefore surprises me that the Ministers of Home Affairs and Foreign Affairs, with the blessings of Edgar Lungu would order Immigration to carry out an unlawful act," he said.