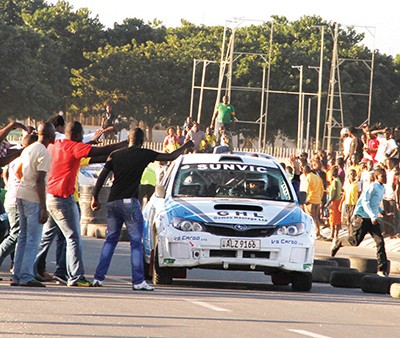 MEANWOOD Insurance has donated K35,000 towards the sponsorship of this weekend's National Rally Championship slated for Monze.
The rally is the sixth round on the Zambia Motor Sport Association (ZMSA) calendar.
ZMSA clerk of course Paul Monje said in an interview in Lusaka yesterday that Meanwood has since been given naming rights for the rally.
Monje, however, said the organising committee is scouting for K17,000 to meet the budgeted K52,000 needed to stage the event.
He commended Meanwood Insurance for the gesture.
"We are on course. I am sure before Saturday we will meet our budget. I am thanking our sponsors [Meanwood Insurance] for the support," Monje said.
And 30 drivers have so far confirmed participation in the event.
Monje said former Africa rally champion Jassy Singh will not compete in the event.
Jassy is the reigning national champion.
"This is the first time we are recording a big number of entries. It is encouraging for drivers especially the upcoming…Jassy will not be part of the event, his car is not yet ready," he said.
Mohamad Essa, Miles Monge, Muna Singh Junior, Farook Ticklay and 17 year Zubair Essa are among the drivers that have confirmed participation.
The two-day event will cover a total distance of 168 kilometres.
zambiadailymail