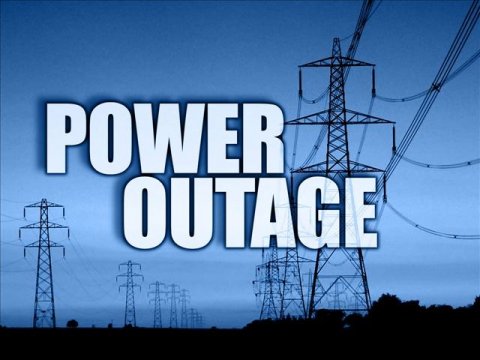 ZESCO will today start importing 148 megawatts (MW) of power from a ship owned by Aggreko of Scotland docked at the Port of Beira in Mozambique.
Acting Chief Government spokesperson Vincent Mwale said the importation of 148MW of power will consequently result in reduced power rationing.
Zambia has a power deficit of 560MW and this has resulted in increased load shedding.
Mr Mwale, flanked by special assistant to the President for press and public Amos Chanda, told a media briefing on the decisions of the 18th Cabinet meeting that Cabinet yesterday met and reviewed the power shortage in respect of intervention measures that were recently approved.
"There is a lot of ignorance and messages of malice on the current power crisis but what is true is that, Government is doing its best to normalise the situation," Mr Mwale said.
The minister said a lot of private companies have made proposals of alternative sources of energy such as thermal and wind power.
"Power importation is costly. This is an emergency power import. In fact, last [Sunday] night, Zesco imported 190 megawatts from Mozambique. We are not sitting idly by, we are working around the clock," Mr Mwale said.
And Mr Chanda said in a year's time, Zambia will be a net exporter of power because a lot of firms have opted to get into power generation.
"We are putting in a lot of efforts and by November, half of the power shortage will be taken care of. I wish to assure the nation that in the coming months, things will get better," Mr Chanda said.
Mr Chanda said Government is putting in place permanent measures such as solar power to mitigate the current shortage.
Meanwhile, Cabinet has approved celebration of this year's 51st independence festival as a special celebration, following the attainment of 50 years of independence last year.
Mr Mwale said the independence anniversary will be celebrated under the theme: `Laying the foundation for a smart Zambia, finding forgiveness, repentance, compassion and love in God."
The minister said the theme is based on the scriptures 1 Corinthians 13 vs 1-13 and 1 John 14:16 vs 19-20.
Mr Mwale also said Cabinet approved the introduction of a Bill in parliament to provide for the promotion, control and regulation of the practice of the traditional, complementary and alternative medicines.
"It is necessary to introduce a Bill in Parliament to protect the Zambian citizens from dangerous practices offered by some traditional healers and also to protect the traditional healers from litigation.
"The Zambian society also needs to be protected from fake and fraudulent traditional health practitioners and ensure that the traditional practitioners themselves, are regulated and equally protected by law," Mr Mwale said.
He also said Cabinet approved construction of prisons on a public private partnership (PPP) mode in order to ensure participation of the private sector in infrastructure development in line with Government policy.
Mr Mwale also said Cabinet approved declaration of the week preceding Independence Day as the national health week to be commemorated annually commencing this year.
"It is necessary for the Government to declare a national health week as this will help draw public attention to areas for health action and promotion activities to improve health and programmes by highlighting issues that are vital to improving health," Mr Mwale said.
He also said Cabinet has approved missions abroad to acquire mortgages for the purchase and construction of mission properties.
"Through this decision, Government intends to gradually reduce the current colossal expenditure on rented property and residences of the heads of mission and other diplomatic staff. The government has been spending a lot of money in rentals and acquiring permanent Government buildings for use by our missions abroad is indeed cardinal, as the resources saved shall now be targeted at other equally important sectors such as roads, education and health," he said.
Zambiadailymail