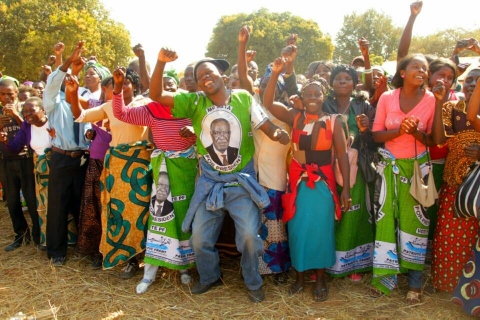 The Zambia Council for Social Development (ZCSD) has called on President Edgar Lungu to with immediate effect dismiss Luwingu District Commissioner (DC) Patrick Chanda for engaging in active politics in the ongoing campaigns for the Lubansenshi parliamentary by-election.
ZCSD Executive Secretary Lewis Mwape says the Civil Service code of conduct is clear on civil servants who actively engage in Active Politics.

Mr Mwape says is indiscipline of highest order for a civil servant to engage in political thuggery and destabilize community peace.
He says District Commissioners countrywide must act beyond ordinary political cadres as they draw their salaries from the national treasury.
Mr Mwape states that engaging in day light campaigning for the ruling party is unacceptable and must not be condoned by well meaning Zambians.
He has also appealed to the Police command to ensure that they act professionally and arrest people who are not abiding by law regardless of their political affiliation.
Mr Mwape has further appealed for calm and peaceful campaigns from political parties taking part in the by-elections.