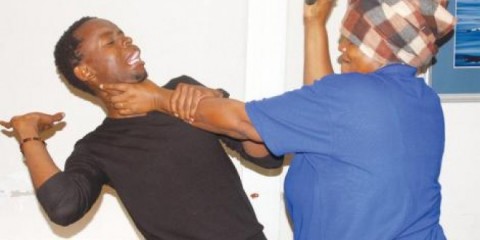 A LUSAKA house wife has told the Lusaka Boma Court that she cannot continue in a marriage where her husband constantly abuses her.

Taonga Mwandila, 22, of Kabanana township told Principal Presiding Magistrates Mable Mwaba, Senior Local Court Magistrates Miyanda Banda and Dennis Mpundu that she has never had peace in her marriage since she got married in 2010.

This is in a case where she sued her husband Edward Kawela, 27, of Mtendere township for divorce. They two have two children together and bride price was paid.
"His routine after coming from his drinking sprees is to beat me. He has literally turned me into a punching bag. One time I went to a birthday party and when I got home, I was beaten for not getting permission from him to go out," she said.
Mwandila told the court that she has since developed kidney problems because of the abuse.
"The abuse extends to our two young children. He beats them as if they are adults; the children are scared of their own father. We are currently on separation because of his behaviour. I just want a divorce, that's all," she said.
However, Kawela who denied being an abusive husband and father, pleaded with the court not to grant the divorce because he still loves Mwandila. He said he didn't want another woman to come and take care of their two children.
Passing judgment, the court granted divorce and ordered Kawela to pay Mwandila K8,000 as compensation.
The court granted Mwandila's in-laws custody of the couple's two children. The custody of the children was awarded to Mwandila's in-laws because they are the ones close to the children.