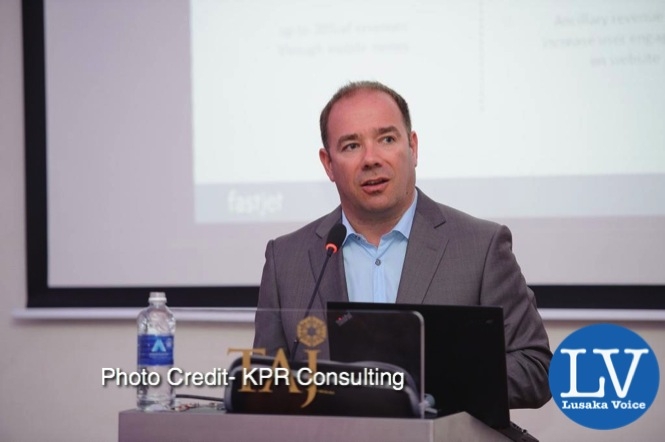 LUSAKA, 7 September 2015 – fast jet, the low-cost pan-African airline, has increased the number of flights on its route from Lusaka to Dar es Salaam in Tanzania, in response to strong passenger demand.
Previously with flights four times a week, fastjet will now offer daily flights on its route from Lusaka's Kenneth Kaunda International Airport to Dar es Salaam's Julius Nyerere International Airport, providing Zambians with increased and more convenient travel options at affordable fares.
According to the Chief Commercial Officer for Fastjet, Richard Bodin, the airline currently operates this route four times a week, and its expanded schedule will result in approximately 1 000 extra seats each week added to the Fastjet flights between the two cities.
Bodin stated that the new daily flight schedule will commence on 13 September 2015 and tickets for the additional flights are currently on sale. He added that fares start from as little as US$50 one-way, excluding government taxes.
"We have always promised to increase the frequency on our route between Lusaka and Dar es Salaam as and when our customers demand it. The increased daily frequencies emphasize our commitment to growing our flight schedule in Zambia, making air travel easy, safe and affordable" Bodin said.
"We really are thrilled at the positive reception that fastjet has enjoyed in Zambia. With our low-cost fares, fastjet is making air travel more accessible than ever before for Zambians, with many of our passengers being first time flyers who would otherwise not have been able to afford to travel by air." He added.
Fastjet's announcement of its new daily frequency to Dar es Salaam follows the airline's announcement that it is in the final stages of its application to the Zambian Department of Civil Aviation and the Ministry of Transport for an Air Operating Certificate (AOC) for Fastjet Zambia, which once issued, means that formal approval has been secured for fastjet flights to commence domestically in Zambia.
The company recently concluded a recruitment drive in order to provide employment opportunities for Zambian people, including pilots, crew, sales and customer support staff. The company expects to employ a similar level of staff as it has for Fastjet in Tanzania, which employs nearly 170 people directly involved with the airline, with hundreds more working in secondary services supporting it.
Fastjet has already signed a Letter of Intent (LOI) for the purchase of an Airbus A319 jet aircraft that is expected to be ready for operations by the end of September 2015 and is planned as the first aircraft for the Fastjet Zambia fleet.
Proposed key domestic routes that could be served with this aircraft by fastjet Zambia are between Lusaka, Ndola and Livingstone. Fastjet Zambia also intends establishing international routes initially between Lusaka and Johannesburg in South Africa, Nairobi in Kenya, and Harare in Zimbabwe.
Bookings can be made online at www.fastjet.com/zm, where the cheapest fares are guaranteed, through Voyagers Zambia Ltd on +260 (0)211 256864, or through travel agents. Payment for tickets can be made with cash, and online with a credit or debit card.