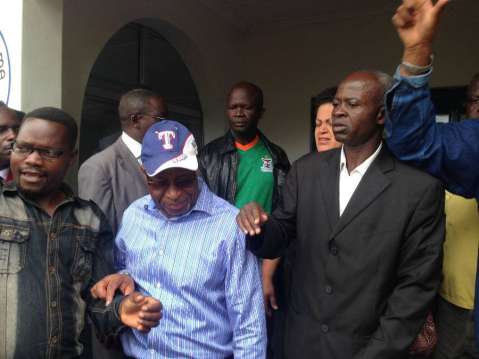 The Electoral Commission of Zambia-ECZ- has quashed the petition by the Movement for Multi-party Democracy-MMD to extend nominations for the Solwezi West Parliamentary by-elections.
The MMD contended that the party needed to find an alternative candidate, as Fordson Museli who was adopted to stand on the party ticket pulled out of the race during nominations.
MMD President Nevers Mumba alleged that Mr. Museli has pulled out of the race after allegedly being bribed by competitors.
But ECZ Director Priscilla Isaac noted that there is no basis to warrant the extension of nominations for the Solwezi West Parliamentary by-election.
Earlier, there was drama as one of the men in the MMD entourage forced the door to the ECZ Chairperson Esau Chulu, open as his Personal Assistant advised that the party officials should instead seek audience with ECZ Public Relations Manager Chris Akufuna.
The action angered Justice Chulu who observed that the party officials must respect offices of public institutions.
And Dr. Mumba told Justice Chulu that the ECZ should impartially respond to electoral disputes to avoid political violence.