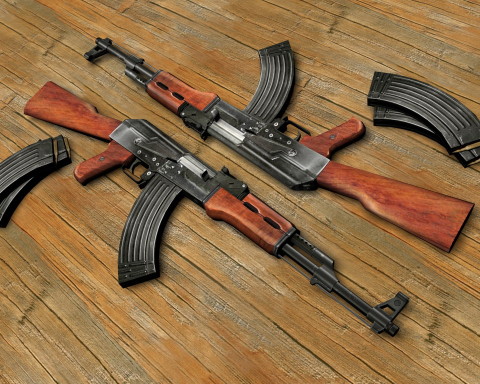 A SALESMAN at Kitchen Ware Industries of Kitwe who was on a business mission in Kabompo has been robbed of K75,000 cash by two unknown men who were armed with AK47 rifles.
North-Western Province deputy commissioner of police Frank Mumbuna confirmed the incident which happened on Monday at MCK Guesthouse on M8 Road where the victim was lodging. He named the victim as William Banda of Kitwe.
Mr Mumbuna said the incident happened around 04:00 hours and was reported to Kabompo Police Station by the victim at about 05:10 hours.
"We have a report of aggravated robbery that was reported to Kabompo Police Station yesterday by William Banda who is a salesman at Kitchen Ware Industries, that company money amounting to K75,000 was stolen by two unknown men that were armed with two AK47 rifles," he said.
According to police, the suspects gained entry into Mr Banda's room after they destroyed the door's mortice lock with a gun shot.
"This happened in a room where this man and three others were sleeping at MCK Guesthouse at Musamba Market in Kabompo," Mr Mumbuna said.
He said police visited the crime scene and found one empty cartridge of an AK47 riffle.
The deputy police commissioner said no arrests have so far been made but investigations have been launched.
zambiadailymail