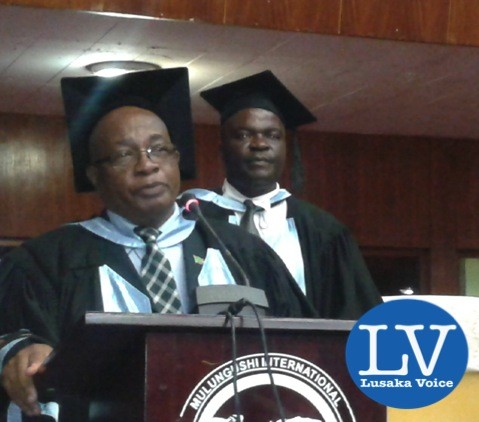 Local Government and Housing Minister John Phiri has warned PF Councilors to desist from illegal selling of plots.
Dr Phiri says Councilors are honourable people who must not tarnish the name of the ruling party and President Edgar Lungu by engaging in illegal allocation of plots.
The Minister said this in Kitwe when he commissioned the 63 million dollars Nkana Water Supply and Sanitation Project which will benefit residents of Kitwe, Kalulushi and Chambeshi.
And Nkana Water and Sewerage Company Vice Board Chairperson Julia Chaila says under the project, over 167 kilometres network of water line has been laid.
Meanwhile, Africa Development Bank Resident Representative Phillip Boahen disclosed that the bank has so far spent 875 million dollars in various sectors of the Zambian economy to support developmental projects.
And the PF in Mazabuka says Membership is growing in the district because of good policies that Government has put in place.
PF Mobilization Committee General Secretary Maliti Mukubesa says President Edgar Lungu's leadership has seen the construction of new roads in the area.
Mr. Mukubesa says the people are also grateful for the appointment of Sinazongwe Member of Parliament Richwell Siamunene as Defence Minister.
He was speaking in an interview with ZNBC news in Lusaka.
znbc