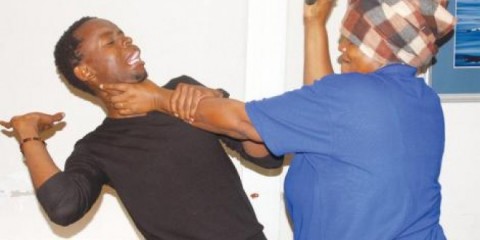 CHOMA magistrate Mbololwa Mukela on Monday threw out an application by a housewife of Kamunza township to withdraw an assault case against her husband.
"This case relates to gender-based violence, and working as a magistrate, these issues are very close to my heart. I cannot tolerate this kind of behaviour from a husband because doing so will render me unfit for my job…I will not allow you to withdraw this case," Ms Mukela told Mirriam Moyo.
In this case, Evans Simwale, 32, a bricklayer of Kamunza township is charged with assault occasioning actual bodily harm.
It is alleged that Simwale on June 23 this year in Choma, assaulted Ms Moyo and occasioned her actual bodily harm.
Simwale admitted the charge when he appeared for plea
"Yes, I beat her up with a stick after an argument," Simwale told Ms Mukela.
At that point, public prosecutor Coillard Sikwalulwa informed the court that Ms Moyo had an application to make.
Ms Moyo applied to withdraw the case on grounds that she was facing challenges to support her three children from the time Simwale was apprehended.
"If my husband remains in custody, my children will suffer because I do not work and when schools open next term, I will not be able to pay schools fees for them," Ms Moyo said.
She also told the court that she only reported the matter to the police to stop Simwale from assaulting her in future.
And when asked by the court whether she wanted Simwale to compensate her, Ms Moyo responded in the negative.
But Ms Mukela refused to grant Ms Moyo's application to withdraw the case because GBV cases are rampant in the district.
"As much as I sympathise with you, I won't allow the withdrawal of this case so that he can learn how to live in harmony," Ms Mukela ordered.