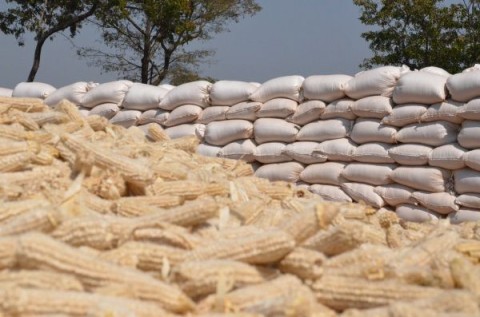 THE Food Reserve Agency (FRA) has assured farmers who have already sold their maize to the agency at K70 that they will be paid K75 per 50-kilogramme bag in line with President Lungu's directive.
FRA will require K750 million to purchase 500,000 metric tonnes of maize for national strategic reserves after the upward adjustment of the purchase price of maize from K70 to K75.
FRA executive director Chola Kafwabulula said in an interview yesterday that President Lungu's directive to adjust upwards, the purchase of maize from K70 to K75 is timely because no farmer has been paid since the start of the crop marketing season three days ago.
"Farmers that sold their maize should not worry. No farmer has been paid already and all we will do is to amend the documentation from K70 to K75 so that everyone gets K75 per 50 kilogramme bag," he said.
Mr Kafwabulula also said FRA has bought about 2.6 million 50 kilogramme bags of maize in the first two days of the crop marketing season.
He said FRA has recorded highest maize purchases in Northern Province, which stand at 670,000 bags.
Mr Kafwabulula said FRA has bought 513,000 bags of maize in Eastern Province and 451,000 bags in Luapula.
Mr Kafwabulula said FRA has put in place all the marketing requisites such as empty grain bags and grain sieves.
He appealed to farmers not to worry because everything surrounding logistical support for the crop marketing season is in place.