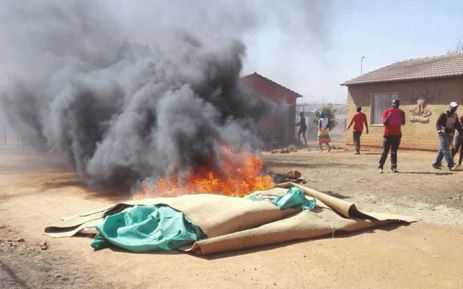 JOHANNESBURG – Police are investigating a case of public violence after Economic Freedom Fighters (EFF) members allegedly dismantled a tent belonging to a so called prophet who feeds snakes and rats to members of his congregation.
The EFF visited the End Times Disciples Ministries in Soshanguve today.
EFF members disrupted the service, saying they want pastor Penuel Mnguni to eat the snakes and rats he had been feeding his congregation. They burnt the tent. Picture: Pretoria News Facebook page.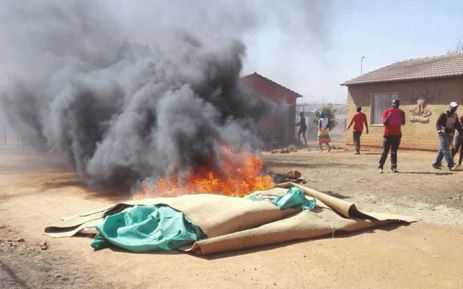 Penuel Mnguni, dubbed the snake pastor, has made headlines and come under scrutiny for asking members of his church to eat rodents and snakes.
Mnguni has been blessing his followers by making them eat ants, rats, snakes and even grass.
A member of the congregation of prophet Mnguni's church in Soshanguve looked at the TUT student and said "I see food on her head". He then ate up her weave. Picture: Pretoria News Facebook page.


The party vowed to force Mnguni to taste his own medicine by forcing him to eat the snakes and rats he has been feeding congregants.
It's understood chaos erupted when EFF members entered the church to see Mnguni who was absent at the time.
The police's Riana van Aarde says police have been deployed to the area and are closely monitoring the situation.
"The church had some unhappiness from some of the Soshanguve residents. A group of people cam e and destroyed the church. Investigations will then show us what happened."
Despite the disruptions, the congregation vowed to continue with the service.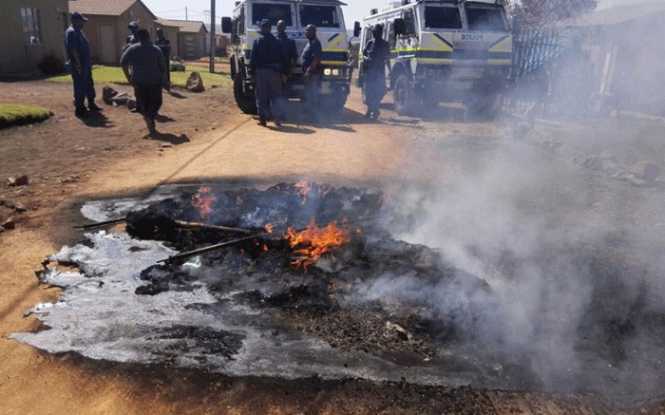 SNAKE PASTOR'S ACTIONS DUBBED IMMORAL

The South African Council of Churches (SACC) convened a meeting last week to discuss what it calls the unethical practices by the so-called prophet.
Mnguni was arrested last month and released on R1,500 bail after the SPCA laid charges of animal cruelty against him.
The SACC's Joe Seoka said Mnguni's actions are immoral.
All pictures courtesy of Pretoria News.

(Edited by Refilwe Pitjeng)