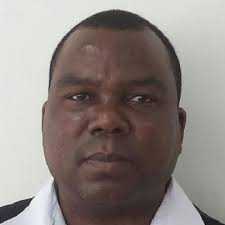 The Media Liaison Committee -MLC- has demanded the immediate lifting of the suspension of ZUBID General Secretary Martin Maseka in order to allow him to continue performing his duties as a union leader.
The MLC is also concerned that Mr Maseka has been suspended without valid reasons, adding that it is worrisome that the suspension took place soon after the Minister of Information issued threats.
The committee says workers at the Zambia National Broadcasting Corporation have every right to demand the removal of their management if it has failed to perform.
MLC spokesperson Patson Phiri says the roles performed by Mr Maseka are duly recognized by the Labour and Industrial Relations Act and also the signed recognition agreement between ZUBID and ZNBC.
He says workers at the public broadcaster have the right to demand that correct things should be put in place, including management.
Mr. Phiri who said this in a statement released to ZNBC News in Lusaka today noted that the public media is owned by the people of Zambia and the ministers' relationship with them ends at policy level.
He says it is sad that the Minister of Information wants to conduct business like he is the Human Resource Manager of the corporation.
The MCL is a loose alliance composed of the Press Association of Zambia (PAZA), MISA-Zambia, Zambia Women Media Association (ZAMWA), Catholic Media Services, Zambia Union of Broadcasters and Other Information Disseminators (ZUBID) and the Southern African Editors Forum (SAEF) Zambian Chapter.
Others are the Press Freedom Committee of the Post (PFC), Zambia Union of Journalists and the Media Network on Children's Rights and Development (MNCRD).
znbc