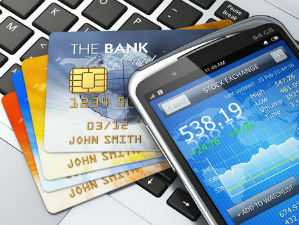 Financial institutions in Zambia have issued more than two million Visa cards bringing in more individuals into the formal financial  services through electronic systems.
Commenting on this achievement, General Manager for Visa in Southern and East Africa, Jabu Basopo said, " Our vision is to bring more people into the formal banking system through access to electronic banking systems and services.
" We aim to provide Zambians with a safer, more convenient and reliable way to pay and be paid, everyday everywhere."
According to Visa, electronic payments are critical when developing a strong, modern economy.
" One of the reasons cash dependent countries tend to have low economic growth rates is that currency stock held outside the system in the informal economy deprives banks of funds needed for credit expansion and monetary growth.
" Every currency unit that circulates as hard cash is a missed opportunity to invest, develop and grow an economy. Two million Visa cards in Zambia confirms that significant progress is being made in bringing more cash into the banking system," said Basopo.
Visa is a global payments technology company that connects consumers, businesses, financial institutions and governments in more than 200 countries and territories to fast, secure and reliable electronic payments.