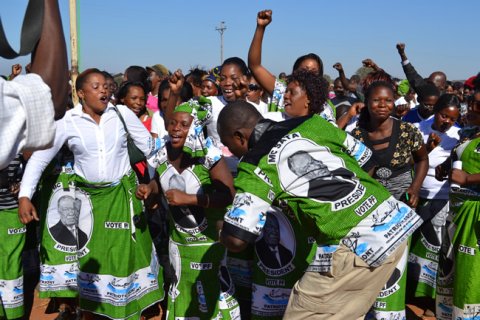 FORMER Lusaka deputy mayor Jimmy Dons has defected from the United Party for National Development (UPND) to the ruling Patriotic Front (PF).
Mr Dons, who also served as councillor for Silwizya ward from 2006 to 2011, said he decided to join the PF because it is the only accommodating and inclusive party in Zambia.
"The PF government is working and let us not be cheated or be blinded to reality. This Government has brought a lot of development. I have taken off my gown and thrown it away, and please accept me as I join you," he said when he crossed over to the PF yesterday.
Mr Dons said the PF government has brought a lot of development and employment opportunities after Pemba was declared a district.
Later in an interview, he said if given a chance by the ruling party to serve the people of Pemba as member of Parliament, he would work hard to improve the welfare of the people.
"I know the constituency very well, and if I was elected, I would make sure that schools and hospitals are built so that people don't walk long distances to access education and medical attention. I would also work on reducing the challenges faced by farmers, like funding and animal diseases," he said.
And PF national mobilisation committee chairperson Paul Moonga welcomed Mr Dons and 280 defectors on behalf of President Lungu, the party president.
ZAMBIADAILMAIL