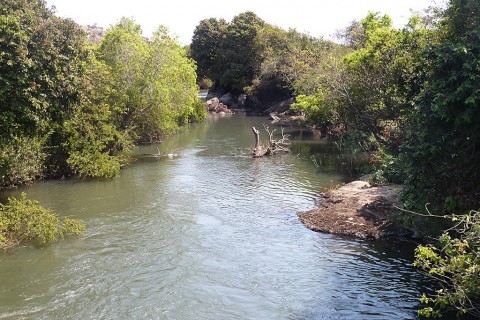 AN acid tanker laden with 18,000 litres of acid has overturned on Chingola-Solwezi road, spilling its corrosive cargo into Mushishima stream.
The truck belonging to Saidi Transport overturned around 06:00 hours yesterday and operations to neutralise the acid in the stream with lime only started three hours later.
And communities living on the banks of the stream are worried about their health and lives.
A check by Daily Mail have found various species of dead fish floating on Mushishima stream.
Special assistant to the President for projects monitoring and implementation Lucky Mulusa, who is inspecting works on the Chingola-Solwezi road, stopped over at the site of the accident and supervised the process of neutralising the contaminated water using lime.
Mr Mulusa also urged people living along the stream not to drink the water until the Zambia Environmental Management Agency (ZEMA) certifies it fit for consumption.