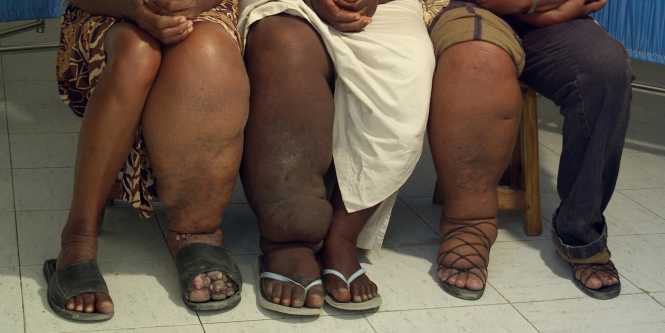 MINISTER of Health Joseph Kasonde says Zambia has no elephantiasis crisis but Government is only conducting preventive measures through the mass drug administration exercise.
Speaking on the Zambia National Broadcasting Corporation's "Sunday Interview," Dr Kasonde said his ministry is ready to eliminate elephantiasis by 2020 because it has sufficient drugs in stock.
He said the ongoing vaccination programme in some parts of the country is aimed at eliminating the disease by breaking its cycle of transmission.
Dr Kasonde said Government is committed to ensuring that the elephantiasis cycle of transmission is cut in the period of five years.
"We have put in place a policy that will help us eliminate diseases such as elephantiasis and typhoid in the country," he said.
He said people have been given sufficient information concerning the diseases and the need for them to report suspected cases to healthcare providers.
"What is important is that the people should get to know the disease, and in case of an outbreak, be able to report to officials on time," Dr Kasonde said.
The Ministry of Health is hunting around townships to ensure potential carriers of elephantiasis are checked and helped.
Elephantiasis, otherwise known as lymphatic filariasis, is a parasitic infection that can result in an altered lymphatic system and cause abnormal enlargement of body parts like legs and arms.
The disease is caused by the filarial worm which is transmitted from one person to the other by the female mosquito when it takes a blood meal.
Government is currently conducting elephantiasis preventive measures in different parts of the country.