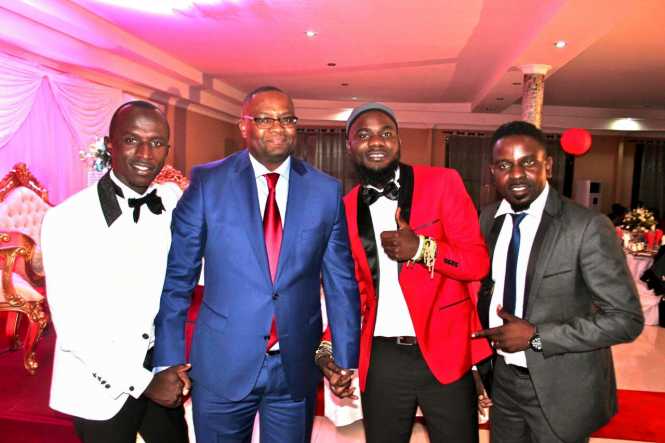 THERE IS ONLY ONE PRESIDENT AT A TIME AND DESERVES RESPECT
Zambia's High Commissioner to South Africa, Ambassador Emmanuel Mwamba has said that a country has one President at a time and such a President deserves respect.
"It's President Edgar Lungu as of now. He deserves respect" He said.
Speaking as Guest of Honour at a star- studded wedding of Mulazya Kaira popularly known as Macky II, Mwamba said criticism was welcome but it should build, and encourage love for the country.
He said that currently that President was Edgar Lungu and deserves to be respected.
"I was told that Pilato was on the line-up of the bridal party, I told myself I would give him some advice." He said.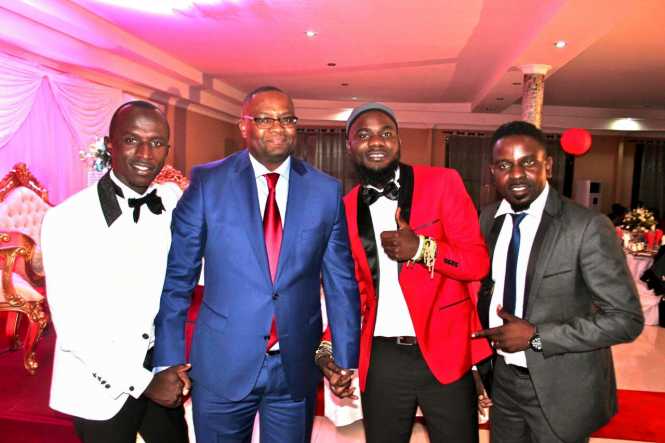 "Pilato, you are not the first one to run foul with the law.. there were artists even under the First Republic, under Dr. Kaunda whose songs were sometimes banned.
Criticism is welcome. Sometimes criticism(to leaders) comes in a harsh, strong and difficult manner.
Criticism is welcome in a Democracy. So I urge you to learn from this episode because I know you love this country."
He said that all criticism should build leaders and therefore be founded on patriotism.
Mwamba also stated that the Patriotic Front Government has recognised the contributions and talents of artists and has created a Ministry to look after the welfare of artists.
He said he was pleased to see that artists turned out in large numbers to support Kaira (MackyII) for his wedding.

On his line up, Macky II had Pilato, Chef, Afunika, Daxton, Tsean while ladies included Mampi and Francier.
Other artists that took turns to perform at the wedding reception held at Mika Convention Centre included, Exile &Nalu, Kabova, Chamillon, Judy, Mampi, Francier and Kasaka.

Others that just attended the function included Petersen.
MackyII was marrying Beatrice Chelo Hantiinga.
Below Ambassador Emmanuel Mwamba with groom MackyII, Pilato and Petersen at Mika Convention Centre in Lusaka
SOURCE: Emmanuel Mwamba
Photo Credit : Ambassador Emmanuel Mwamba