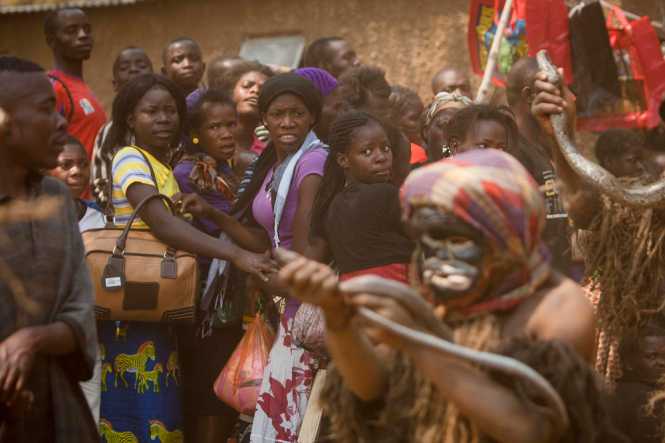 PRESIDENT Lungu and his Mozambican counterpart Filipe Nyusi will grace this year's Kulamba ceremony of the Chewa people in Katete.
Mr Lungu said traditional leaders are vital in enhancing national development, hence he will grace this year's Kulamba ceremony.
He said this when he paid a courtesy call on senior chief Nsefu and other Kunda chiefs at Jumbe Secondary School in Mambwe on Friday.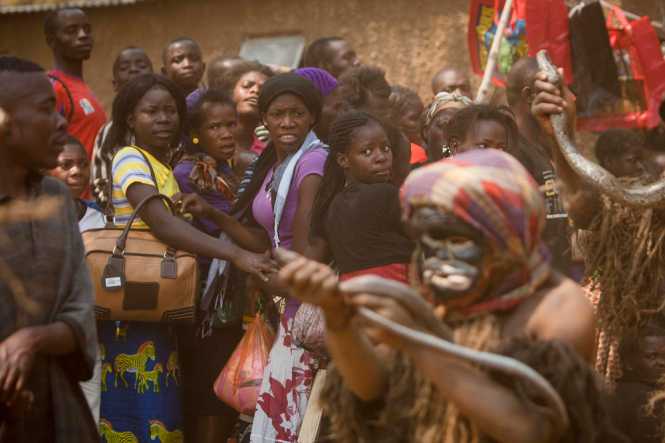 "This August, I am going to grace the Kulamba ceremony of the Chewa people with my Mozambique counterpart Filipe Nyusi because we are one people who want to respect tradition and culture of our respective countries," he said.
Mr Lungu was in Mambwe to drum up support for Patriotic Front (PF) candidate Jacob Shuma and pay his condolences to the Kunda people over the death of late Chief Jumbe, who died in April this year after an illness.
"I am just from Mozambique and decided to come and officially pay my condolences over the death of the chief.
The late chief was a family friend and on behalf of my family and indeed on my behalf, I want to pass our heartfelt condolences to you senior chief Nsefu and the Kunda people for the loss of a chief who was committed to seeing Mambwe develop," he said.

Mr Lungu said the role of chiefs and heads of State is to uplift the well-being of the people regardless of their tribe and political affiliations.
He said in a democratic dispensation like Zambia, people have a right to choose which political party they want to belong to and which candidate is their choice.
Mr Lungu said the role of traditional leaders, among others, is to ensure that there is no violence during and after elections.
He urged the chiefs to be envoys of peace and development in their respective chiefdoms and embrace every Zambian regardless of his or her tribe.
He said traditional leaders must allow even other tribes to co-exist in their respective chiefdoms by giving them land for farming.
Mr Lungu said he will not drag traditional leaders in forcing them to support Government but wants them to freely appreciate the unprecedented development the current government is doing country-wide.
He said a best political party at the end of the day wins an election based on its policy and development.
"The political party that survives is the one that focuses on development and uplifting the well-being of the people like what the PF government has been doing since it came into power in 2011 under the leadership of late President Sata. I have continued to bring more development country-wide," he said.
Mr Lungu said the challenges that Mambwe is facing have already started receiving attention. These challenges include roads, erratic water supply and animal-human conflicts.
He said Government is working on a strategic paper on how to engage traditional leaders in national development at chiefdom level.
Mr Lungu said chiefs have different needs, hence the paper will look at challenges and opportunities each chiefdom has and what remedy is needed to address the plight of the people in the respective chiefdoms.
Zambia Daily Mail
photo Credit – Andrew Brukman
Every August, Chewa people from across Zambia, Malawi and Mozambique gather in celebration to pay homage to their king, Kalonga Gawaundi. The ceremony has a long and rich history, with its traditional purpose being for chiefs from the various Chewa communities to express problems and concerns – for example a bad harvest, or disease. This yearly ceremony has its roots well over 500 years ago – with a 50 year ban between 1934 & 1984, where British colonialists grew concerns that the ceremony was hindering their attempts to spread Christianity and abolish cultural ties among rural populations.
Where Chewa Chiefs would traditionally offer gifts to their king such as maize, cows and ivory – it was humorous to see the influence of the 21st century, as fridge freezers and washing machines were paraded over to the paramount. By the end he was sat beside a pile of well over 15 new mattresses!
The festival was sensational. With some 50,000 Chewa people swarming to the area to celebrate, the place was buzzing with energy and you were never out of earshot of a mighty drum beat. Being two of the fewer than 10 international tourists we felt extremely privileged to be welcomed in to watch this incredible ceremony (camera's have only been accepted in recent years – dancers would smash them previously!). The hours of watching dance flew by, and we ended up having one of our favourite days in the trip. The dancers (Nyau dancers) are adorned with the most fantastic costumes and masks, creating the bodies of lions, cattle and birds with simply natural materials.
SOURCE : https://actravelblog.wordpress.com/category/zambia/