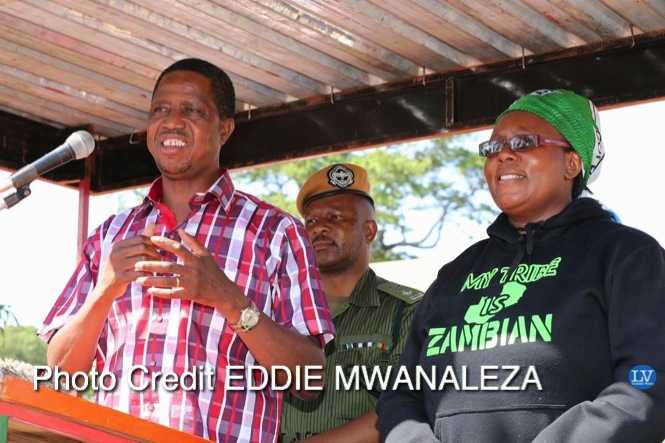 President Edgar Lungu says the Patriotic Front is the party of choice and everyone wants to be associated with it.
The President says even Candidates standing on other Parties in next Tuesday's Parliamentary by-election first applied to stand on the PF ticket but only moved to other parties after they were rejected.
President Lungu says the PF is the only vehicle for national development.
The Head of State says the PF is delivering development to all people despite the political divide.
He says this is why it is attracting many people including those from opposition political parties.
President Lungu says this is an indication that all people want to work with his government.
He says this when he held rallies at cropping and Kakumbi to drum up support for PF candidate Jacob Shuma in the June 30th Malambo Parliamentary by-election.
President Lungu added that the June 30th selection is merely about selecting of MP and he remains president whether they choose PF or not.
Other candidates contesting the Malambo seat are Jairos Mchenga of UNIP, UPND's Peter Phiri and an Independent Florence Mwayopa.
Meanwhile, the President who arrived in Mambwe district June 26th from Mozambique on June 27th held campaign rallies in Petauke and proceeded to Livingstone.
ZNBC