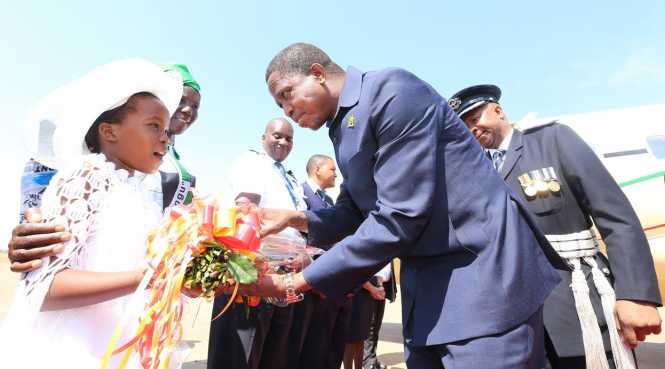 President Edgar Lungu has arrived in Livingstone for a night stop after campaigning for the Patriotic Front candidates in Eastern Province.
The Presidential challenger carrying the President touched down at Harry Mwaanga International airport at 18.12 hours.
President Lungu was received by Southern Province Minister Nathaniel Mubukwanu, Provincial Permanent Secretary Sibanze Simuchoba and other senior government officials.
President Lungu who is in Livingstone for a night stop is tomorrow expect to leave for Western province for campaign meetings for the Mulobezi parliamentary bye election slated for next Tuesday June 30.