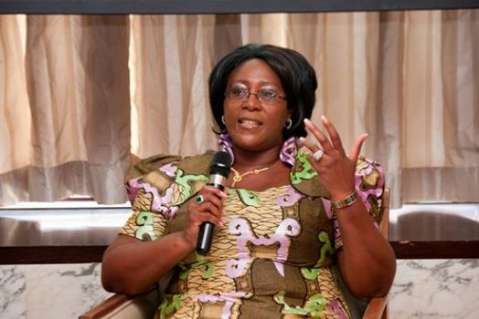 GOVERNMENT says former first lady Christine Kaseba has turned down houses in Lusaka's upmarket suburbs contrary to reports that the State has failed to pay for her accommodation.
Secretary to the Cabinet Roland Msiska has also said Government has paid Reedbuck Lodge in Lusaka's Kabulonga suburb a total of K2,246,547 for full board and lodging for Dr Kaseba and her family up to June 30, this year, while awaiting permanent accommodation.
Dr Msiska said in a statement issued in Lusaka yesterday that Government, through Cabinet Office, has a standing arrangement with the proprietors of Reedbuck Lodge to house former presidents or their spouses on a temporary basis upon leaving State House.
"A number of properties were identified for the former first lady to view but they were found to be either unsuitable or the owners were unwilling to enter into an agreement with Government," Dr Msiska said.
He said as a result of this, the lease agreement with Reedbuck Lodge was extended until suitable accommodation was found for Dr Kaseba.
Dr Msiska said a lot of effort has been made to secure accommodation for the former first lady.
"In late January, a property was found in Ibex Hill, which was deemed suitable for the former first lady. The house was a five-bedroom house, all en suite, and sat on a 10-acre piece of land and the former first lady expressed satisfaction after viewing it but after monies were prepared, she informed Cabinet that she was not going to take up the property," Dr Msiska said.
He said again between February and May this year, a number of other properties were identified in Lilayi, Sunningdale, New Kasama and State Lodge.
Dr Msiska said the properties were either unsuitable or the owners changed their minds to lease their properties to Government.
"The third property was in New Kasama and the former first lady indicated willingness to move in, after initially agreeing to lease the property, the owners changed their mind and gave no reasons," Dr Msiska said.
He said another property has been identified in Woodlands residential area in consultation with Dr Kaseba but will only be available for occupancy at the end of June and Cabinet is in the process of securing this property.
Dr Msiska said it is worth noting that properties which are stand alone houses and are preferred by Dr Kaseba are not readily available on the market.
He said Dr Kaseba and her family have opted to move out of Reedbuck Lodge despite Government having paid up to end of June.
"This situation arose from a letter the proprietor wrote to Dr Kaseba asking her to leave the premises," Dr Msiska said.
He said the matter was brought before the attention of Government and the proprietor was duly reminded that the contract was between him and Government and an apology was tendered.
"Cabinet Office informed Dr Kaseba in writing on what had transpired and that she could continue to stay at the lodge," he said
ZambiaDailyMail