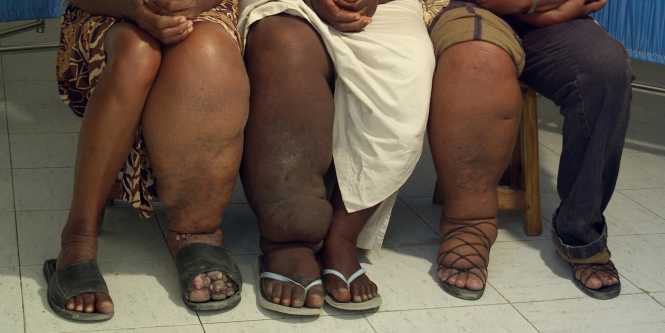 Health authorities in Luanshya district have expressed fear of an imminent shortage of the lymphatic filariasis (elephantiasis) drug in the district due to the overwhelming response from the community.
District Community Medical Officer Peter Mulenga disclosed that there has been good response from the community on the distribution of the elephantiasis drug which was targeted at 157,000 people out of the 172,170 estimated district population.
A check by ZANIS in Roan and Kamirenda residential areas revealed that some residents were receiving the drugs which were being administered by trained community members.
According to the program released by Dr Mulenga, the actual implementation of the programe started on Monday this week and will run for 8 days and that his office had trained 182 community members to help in the community based programme.
He indicated that the program was also extended to various companies in that district including ZAMEFA, Shoprite, Antelope Milling among others with shift workers to ensure that everyone received the drug.
He however noted that the program would exclude the terminally ill patients, children below two years old and pregnant women.
Last weekend during the launch of the program, Luanshya District Commissioner Harold Mbaulu said over 15,000 people in Luanshya representing nine percent of the district population were infected with Elephantiasis.
Elephantiasis infection is an inflammation generally found in the legs, causing swelling and can also affect in extreme cases, breasts, arms and genitals which can manifest in both men and women.
The disease , which is caused by a parasite and transmitted from one individual to another through a mosquito bite, takes about 20 years to manifest and is difficult to reverse.
The worm that causes elephantiasis also disturbs the flow of fluids in the legs and private parts, leaving victims with swollen body parts.