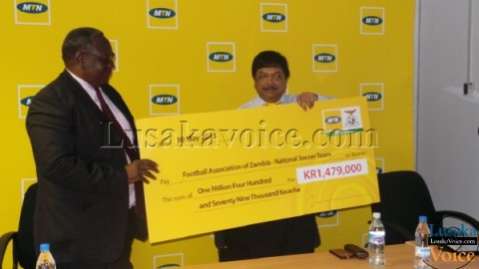 MTN Zambia cannot go ahead with its intention to list on the Lusaka Stock Exchange, a source confirmed to ITWeb Africa.
This follows a storm of controversy over the mobile operator's decision to list using a special purpose vehicle called Ikulileni Investments, which is believed to be in contravention of listing procedures and a potential breach of the law governing the listing of companies in Zambia.
Earlier this month prospective shareholders raised concerns that the move would be in violation of listing rules which stipulate that a company needs a minimum of three years profitability history.
Ikulileni Investments was only incorporated in October last year and under the rules of listing on the local bourse, the company did not qualify.
Others feel that MTN was trying to run away from scrutiny by minority shareholders who would invest in the operator if it listed directly as MTN Zambia.
There were also fears that the situation would result in conflict of interest because some MTN Zambia directors, including board chairman Valentine Chitalu and the company's chief executive officer Abdul Ismail, are also shareholders and board members in Ikulileni.
Pangaea Securities, the sponsoring broker of Ikulileni has now announced the termination of the offer and potential listing by MTN Zambia.
Pangaea said the offer was subject to a minimum subscription condition prescribed by the listing requirements of the Lusaka Stock Exchange and set out in the prospectus being met, but that this has not happened.
"Accordingly, Ikulileni is not in a position to proceed with the offer and potential listing," Pangaea announced.
A source at the Lusaka Stock Exchange has said the collapse of the planned listing of MTN on the local bourse means that the whole process of listing has been halted indefinitely.
He said MTN management ultimately has to find another way of listing the company in compliance with the country's listing laws.
MTN is currently Zambia's largest mobile operator with 51.4% of the country's mobile market that has a total of 10.5 million subscribers. The company is so far the only mobile phone operator in Zambia that is not listed and has also failed to comply with ZICTA's regulation that all foreign-owned telecom operators should have 10% of its shares held by Zambians through the stock exchange.
– See more at: http://www.itwebafrica.com/mobile/322-zambia/234795-mtn-zambias-listing-plans-fall-through#sthash.Pa1khGws.dpuf