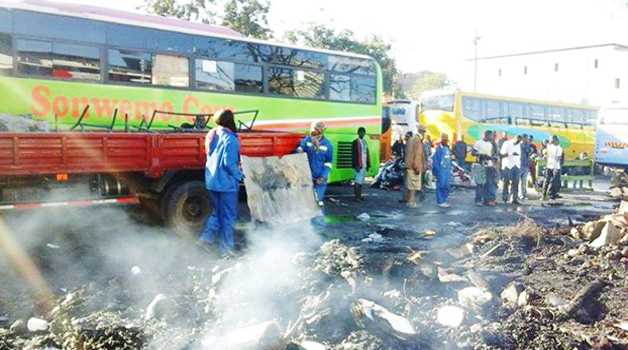 ZESCO has ordered management at Lusaka's Intercity Bus terminus to immediately disconnect businesses that are illegally connected to its electricity supply.
This follows the burning to ashes, of property worth Millions of Kwacha and four shops, at the Station yesterday.
ZESCO Spokesperson Henry Kapata says investigations have shown that the Fire was caused by illegal electricity connections.
Mr Kapata says failure to comply with the directive to disconnect the shops, would force ZESCO to drag those found wanting to court.
He was speaking in an interview with Tv2 News in Lusaka.
ZNBC
Photo Credit – Times of Zambia