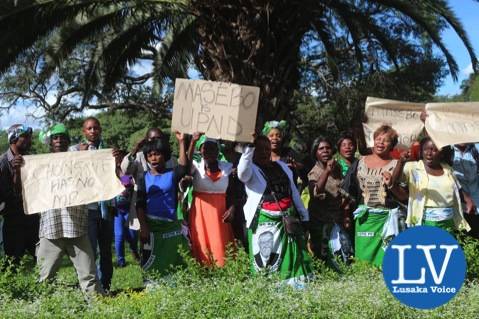 THE Patriotic Front (PF) in Livingstone has expelled Maramba ward councillor Moses Simbaya for alleged disloyalty.
PF Livingstone district vice chairperson Fred Sikazwe alleged  in an interview yesterday that Mr Simbaya is a Rainbow Party member and holds the position of youth treasurer.
Mr Sikazwe alleged that Mr Simbaya attended the national congress of the Rainbow Party in Lusaka at which he was elected national youth treasurer.
The expulsion letter has been served on Mr Simbaya.
"I can confirm that we have served the expulsion letter on Mr Simbaya. The letter was served on him on Thursday," he said.
Mr Sikazwe said the PF will not tolerate disloyalty among its members.
And Simbaya confirmed receiving the expulsion letter. He is pondering the next course of action.
"I can confirm that I have received the letter. However, I'm not ready to give you more details of what course of action I will take," he said.
Zambia Daily Mail