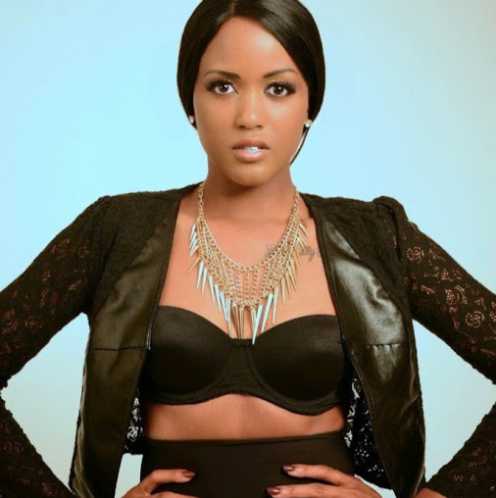 ZAMBIAN-BORN and British-bred singer and songwriter Katongo Temba on Monday released her new single titled Baba, an Afropop song written and produced by one of the country's leading producers and songwriters Chali 'Bravo' Mulalami.
Bravo is known for producing a number of musicians under Sling Beats such as K'Millian, General Ozzy, Kanji, Hamooba, Mampi, Ty2 and Namanje, among others.
So, you expect some magic on Baba.
According to Katongo's publicist, Baba is an upbeat, fun, flirty and lyrically rich song, which shows appreciation for the African man.
"Paired with Katongo's sultry vocals, you have a match made in heaven, and, simply, music to your ears," reads a press statement by her publicist.
"Predicted to be one of the best songs with an international Afropop crossover appeal to come out of Zambia, Baba certainly does not disappoint."
Listeners are drawn in by the up-tempo afro-drums and the catchy chorus finds you involuntarily moving to the rhythm.
"A song definitely to match the greatest Afropop songs ever released, and one fans will not get enough of."
Katongo, who has enjoyed some success abroad, has been in Zambia since the beginning of the year, working at collaborations and trying to stamp her foothold on the local stage.
She has worked with JK on a song titled Joy, which was recorded at Digital X in Lusaka.
In 2012 and 2013, Katongo, who has been writing poetry since the age of 11, enjoyed success in England with songs like Tonight and So Good.
Her music video of Tonight peaked at number 17 on Oljo, the popular online German Music Video Chart, ahead of the likes of Calvin Harris, Ne-Yo and David Guetta, while her latest single with JK peaked at number seven on the Beat 99 FM Radio Nigeria and Naija 102 FM Radio.
She has been praised by the likes of Simon Cowell, who featured and recognised her as a top talent in his 'You Generation' talent search. Last year, she won the UK Songwriting Contest for the song Make A Change, an inspiring reggae track about finding strength within oneself to make a positive change to the world.
An international model who has appeared in international music videos, adverts as well as beauty and entertainment magazines such as Cocogal UK, Poize magazine Nigeria and Promota magazine, Katongo has now signed her first music writing deal with UK Publishing Company Speegra Music UK.
zambiadailymail