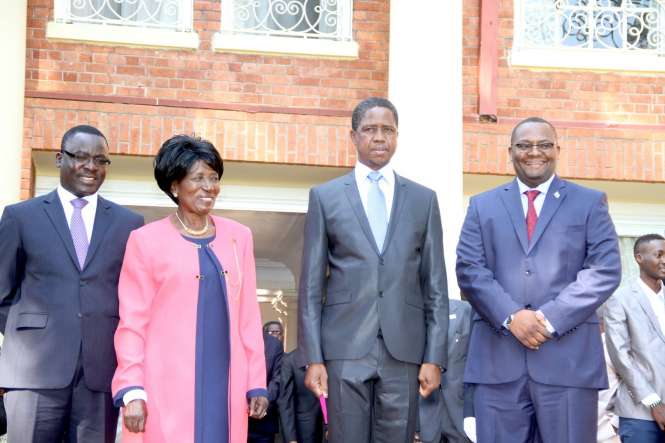 GOVERNMENT has unearthed a scam in which some unscrupulous people are using President Lungu and Vice-President Inonge Wina's names to obtain money by false pretences.
And Mrs Wina says Government is saddened by the number of ritual killings being recorded in the country.
Mrs Wina warned citizens to be wary of unscrupulous individuals who are going round collecting money and other benefits purporting that they have been sent by President Lungu, herself or the Patriotic Front (PF).
This is contained in a statement issued yesterday by Mrs Wina's senior private secretary Sheila Siwela.
"It has come to the attention of President Lungu and Vice-President Wina that some unscrupulous people are going round obtaining money and other benefits using their names and that of the party.
"The Office of the Vice-President and State House would like to disassociate themselves from these vices and warn those carrying out these activities to desist immediately," Mrs Wina said.
She said her office has received numerous reports and complaints concerning fraudsters who are obtaining money or some other benefits on claims that they are representing the PF, President Lungu and her.
Mrs Wina urged the police and other law enforcement agencies to take keen interest in the matter and ensure that the culprits are apprehended so that the due process of the law can take its course.
And Mrs Wina said Government is putting in place stringent measures to curb ritual killings.
"No one deserves to be killed in a brutal manner and that such barbaric behaviour deserves the condemnation from all sectors of society," Mrs Wina said.
She called on law enforcement agencies to thoroughly investigate the killings.
zambiadailymail