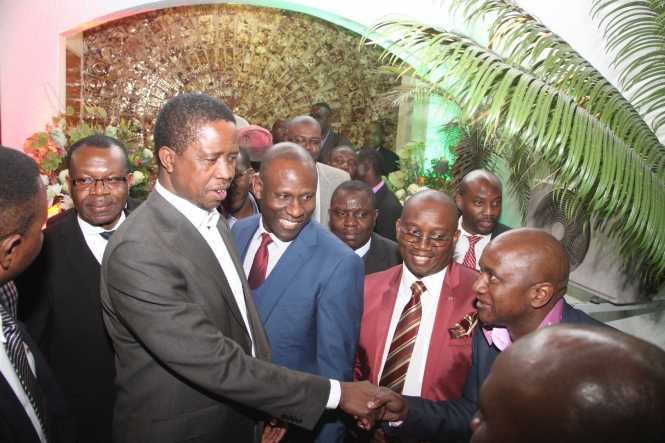 ZAMBIANS living in South Africa have asked the Government to work out a mechanism that allows citizens living outside the country to acquire land for investment without facing difficulties.
Meanwhile, President Edgar Lungu has assured that the Government will take to Parliament the non-contentious issues contained in the Draft Constitution and that dual citizenship that many Zambians living abroad have asked for is among the clauses.
A clergyman based in South Africa, David Mamba, said land acquisition remained a challenge and that it could help if the Lands Ministry could set up a desk for people in the Diaspora to access land back home.
He said this during question and answer time when the President met Zambians resident in South Africa at the High Commissioner's residence on Saturdayevening.
Former television personality Maureen Nkandu said citizens outside the country had challenges accessing financing from banks, for investment in Zambia.
Another resident called on the Government to come up with a policy to call back citizens as a way of having them contribute to the country's development.
Jennifer Njelesani said many Zambians were running successful businesses or had important jobs in South Africa but desired to work back home and contribute to national growth.
Evans Chanda appealed to the Government to facilitate voting for people living outside the country and to ensure the law on dual citizenship was enacted.
Mr Lungu in response said Cabinet already approved non-contentious clauses of the Draft Constitution to be taken to Parliament and that the dual citizenship issue was among them.
He said the clause was an elaborate piece of legislation which the Government expected would be appreciated.
"Voting is also an important right for every citizen and we would like every citizen to vote no matter where they are," he said.
Mr Lungu said there were many Zambians, not just in the Diaspora but those such as in the security wings who worked in border areas or away from their stations who also required to vote.
He said the issue of electronic voting had been left to the Electoral Commission ofZambia to make proposals on feasibility.
The President said proposals on land acquisition by those abroad would have to be considered by the relevant ministry.
He said land acquisition was everyone's right and that no one should be deprived of the opportunity to own land.
Mr Lungu urged residents to remain hard-working and continue to be resilient even in turbulent times.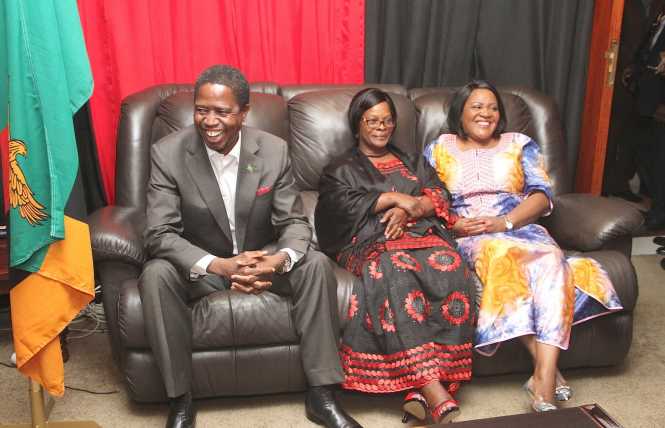 First Lady Esther Lungu told the gathering that it was important for them to keep the spirit of oneness.
She said it was important for the First Couple to spend time with the residents, especially after recent occurrences in that country.
"I know that when you are away from home, you feel detached but when the President visits you like this, you feel part of home again," she said.
That was why she encouraged the President to spend time with Zambians living in other countries when he travelled.
Times of Zambia