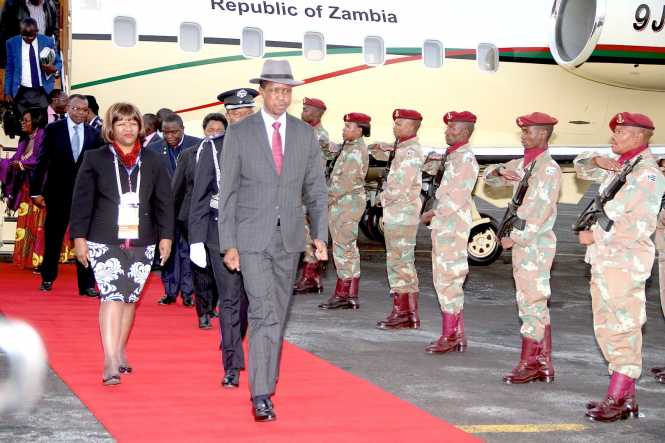 President Edgar Lungu has arrived in Pretoria, South Africa to attend the 25th  Ordinary Session of the African Union.
The Presidential Challenger Jet carrying the president touched down at Lanseria International Airport at 17:10 hours.
He was received by Foreign Affairs Minister, Harry Kalaba and other government officials in the advance delegation.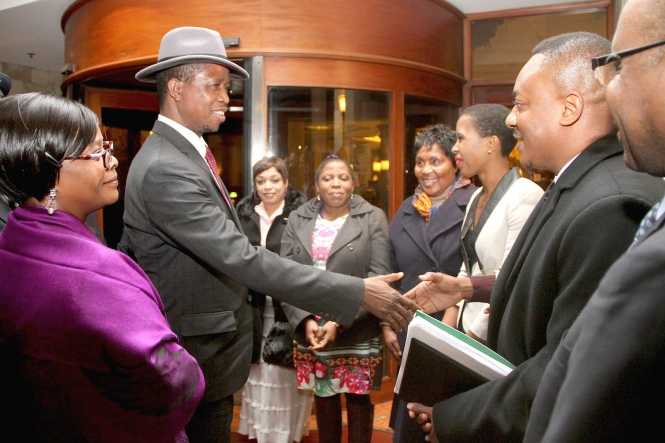 Mr Lungu is accompanied to South Africa by First Lady, Esther, and some Cabinet ministers.
The two-day Assembly of AU Heads of State and Government starts from June 13 to 15, 2015.
The First Lady, will attend the Organization of African First Ladies against HIV/AIDS (OAFLA) on the margins of the AU Summit.
On June 13, the President is expected to deliver a keynote address on behalf of the Southern African region to a pre-summit meeting whose theme is "Women's Empowerment and Development towards Africa's Agenda 2063."
On June 14, the Head of State will attend the AU Committee of Ten (C-10) countries tasked to spearhead Africa's lobby for the reform of the United Nations Security Council.
After the Summit proceedings, the Head of State will attend a scheduled medical review at a named hospital in that country before returning    home next week.