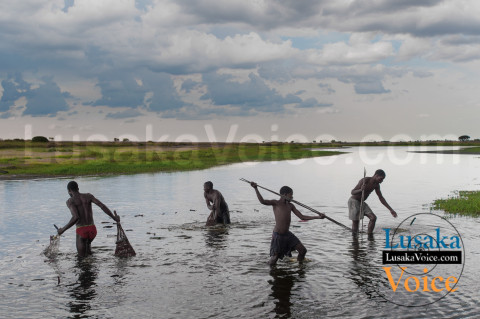 Principle resident magistrate Nalomba has also sentenced a 32 year old man to four months imprisonment with hard labour for unlawful possession of fish during the fish ban period.
Particulars of the offence were that Richard Mulenga of Mabunba chiefdom in Mansa district on January 14, 2015 was found in possession
of 12 Kilogrammes of fresh fish without lawful authority.
This is contrary to section 14 subsection (1) and section 60 subsection (a) of the fisheries act chapter 200 of the laws of Zambia.
In mitigation, the convict requested for lenience as he was the first offender and that he has a wife and children whom he looks after.
However, Principle Resident magistrate Nalomba head the request but sentenced him to four months imprisonment with hard labour effective
the date of arrest.


zanis