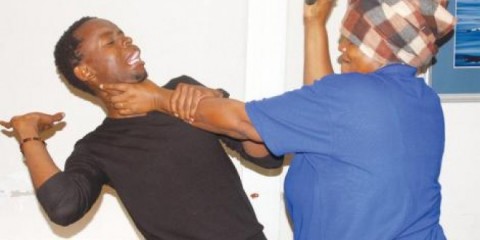 A 30-year- old man of Katongo village in Kasama district has been burnt by his wife after a marital dispute.
Uncle to the victim Victor Simukonda confirmed the incident to ZANIS in Kasama this morning.
Mr. Simukonda said his nephew Frank Mwamba ,30, is admitted to Kasama General Hospital where he is nursing serious injuries.
And speaking from his bed in hospital, Frank Mwamba narrated that the incident happened on Sunday evening after the couple came back from a drinking spree.
Mr. Mwamba revealed that the two left the drinking place and went home where his wife poured hot water on him while he was sleeping after a quarrel.
He identified his wife as Rebecca Mutambo, who is on the run.
Mr. Mwamba has since appealed to the police to arrest and punish the culprit.
He said the family has failed to deal with the case on its own as it was gender based violence.