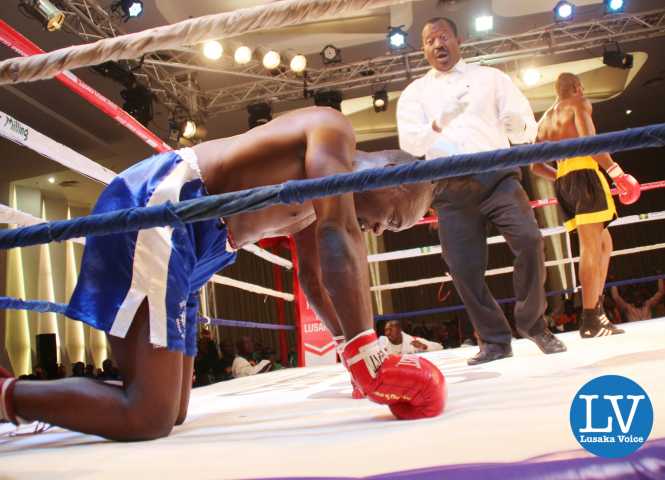 THREE Zimbabwean boxers who took part in an international boxing tournament held here on Friday night failed to impress.
The tournament saw the trio — Noel Mpofu, Admos Takawira and Silas Mandeya — squaring up against Zambian pugilists.
They were led by their manager and promoter Boris Zneider of Black Fists Boxing Promotions.
Noel Mpofu threw in the towel in the first round of his light heavyweight non title fight against Anos Tewmfuma.
The Warrior, as Mpofu is known, took a barrage of punches before being knocked out with a minute of the first round still remaining.
"Our game plan was okay. The guy was a South Pole. I got caught up in the game and took a blow to the jaw and fell," said Mpofu rather defiantly after the fight.
"We could have done better. This is not going to put us down, we are now looking ahead to upcoming fights."
Tewmfuma was ecstatic about his win.
"I am very happy. I went into the ring with a game plan and it worked to perfection," he said.
Admos Takawira was knocked out in the second round by Babeguy Chimanga in a middle weight non title fight.
Silas Mandeya was the last Zimbabwean to take to the ring but the sorry tale continued with Sherif Kasongo defeating him.
Zneider was putting up a brave face despite the calamitous outing.
"This is not the last tournament we shall participate in. We have another big one coming up in Zimbabwe and we will do our best.
"Meanwhile, we are going back home to polish our act," he said.
SundayMail