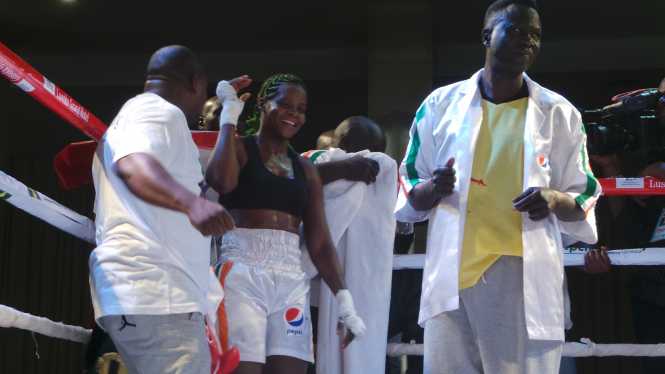 ESTHER Phiri has declared herself winner in  the World International Boxing Association (WIBA) and World International Boxing Federation (WIBF) welterweight unification title held today.
The much anticipated match against South African boxer, Sandra Almeida ended with officials declaring it a technical draw.
According to the officials the match ended in the third round with an accidental head butt which left Esther's opponent sustaining a deep cut above the right eye.
" I am a champion and I believe have won the match. I beat her in the two rounds. She has no punch and has to go and train again," said a boastful Esther
Sandra said despite sustaining a deep cut, she had begged the doctors to allow her to continue.
" I begged the doctors to continue but they said i was not fit. I definitely want a rematch," she said