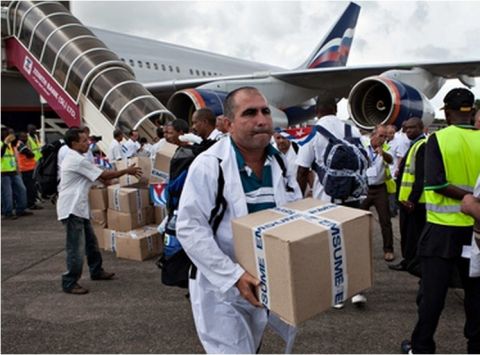 The Cuban government is to send twenty medical doctors and forty nurses to Zambia to help cushion the human resource crisis in the health sector.
This was after Minister of Health Joseph Kasonde asked Cuba to help Zambia with the recruitment of doctors and post graduate training of Zambian doctors in that country.
Effie Mphande reports that this was during bilateral talks with his Cuban counterpart on the sidelines of the World Health Assembly in Geneva.
Cuban Minister of Public Health Roberto Ojeda says Zambia should not worry about providing salaries and social security benefits to the doctors and nurses who will be deployed.
Dr. Ojeda has explained that Cuba will maintain the salaries, posts and social security benefits of the doctors and nurses who will be sent to Zambia.
He however, says government should provide logistics for the doctors and nurses' stay in Zambia.
Dr. Ojeda says his country also has financial constraints but will continue cooperating with Zambia in the area of health.
ZNBC