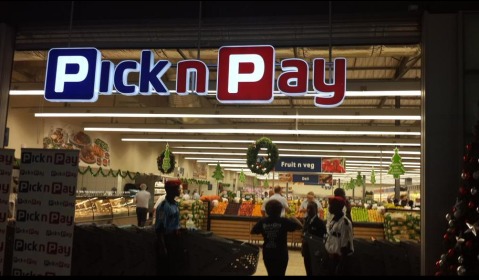 GOVERNMENT will ban chain stores from importing certain processed foodstuffs such as potatoes if they fail to comply with the directive by President Lungu to stock locally produced goods.
Deputy minister of Commerce, Trade and Industry Miles Sampa has since given a two-month ultimatum to international chain stores such as Shoprite, Spar, Pick n Pay and Hungry Lion to start buying potatoes produced by local farmers.
"We are serious to ensure that all supermarkets operating in Zambia stock produce by local farmers and processed by industries that are in Zambia so that we create employment.
"Those chips that are imported from South Africa make Zambia spend about US$12 million per year to bring in those chips stocked in Shoprite, Pick and Pay, Hungry Lion and Spar," Mr Sampa said.
He was speaking after a conducted tour of Shoprite and a potato processing plant called Colwyn Limited in Ndola on Friday.
Mr Sampa was optimistic that the Kwacha will significantly appreciate once chain stores adhere to the directive.
"We are talking about the exchange rate not improving in Zambia; if we keep that US$12 million [in the country], you will see the exchange rate improving.
So we are serious, we don't want to regulate, we will pass laws, we want to speak to you, only when you fail, you will force us to start establishing laws and banning importation of processed foodstuffs," he said.
Mr Sampa also urged consumers to buy locally produced foodstuffs to support the local industries.
He said Government will in two months-time check on the progress that supermarkets will make in adhering to the directive.
Mr Sampa also expressed concern at supermarkets stocking imported samosas and spring rolls made from wheat produced in Zambia.
And Colwyn chairperson Terence Findlay said the plant will commence production in July, with 30 workers expected to be employed at full production.
He said the processing plant will make 20 tonnes of chips a day.
Recently, President Lungu directed supermarkets in Zambia to start stocking locally produced foodstuffs.
ZambiaDailyMail