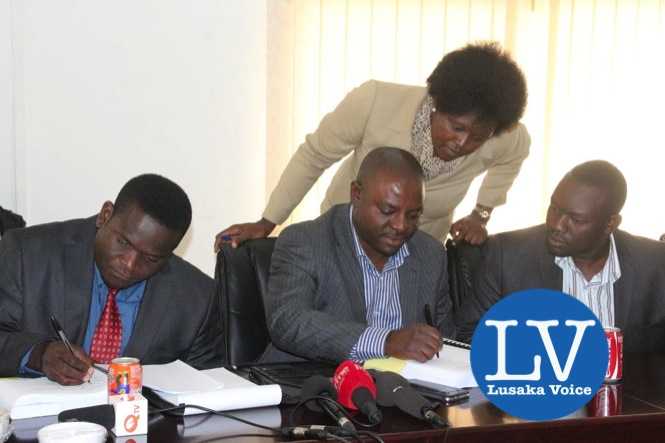 Buildcon CEO Moses Mubanga and RDA CEO Kanyuka Mumba (in a  red tie) during the Chingola Solwezi Road construction Lot 2 contract signing ceremony at  Mass Media area RDA offices; the 100% Zambia owned company has awarded the 40kms  road construction  contract worth over Kwacha 300million and  the work is expected to be finished within 18 months. The ceremony took place on Monday May 18th, 2015.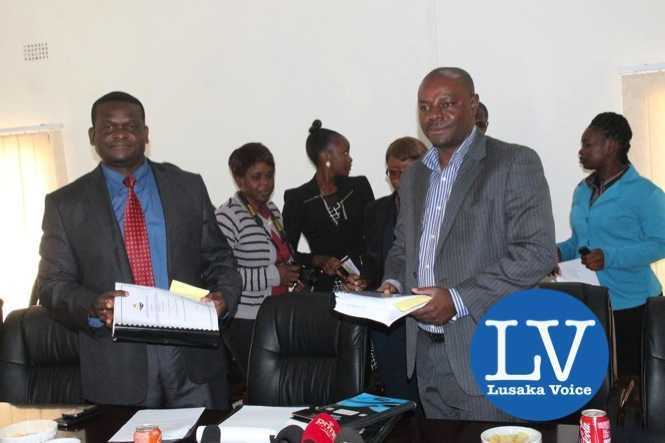 The Road Development Agency -RDA- has signed a contract worth over 3-Hundred Million kwacha with buildcon investment limited to rehabilitation 40 kilometers of the Chingola-Solwezi road.
RDA Chief Executive officer Kanyuka Mumba says rehabilitation of the Chingola-Solwezi road has been divided into 3 parts and will be undertaken by two contractors, Buildcon and China Geo to expedite the works.
Mr. Mumba disclosed that the first part which is 60 kilometers and the third which is 68 kilometer have been given to China Geo.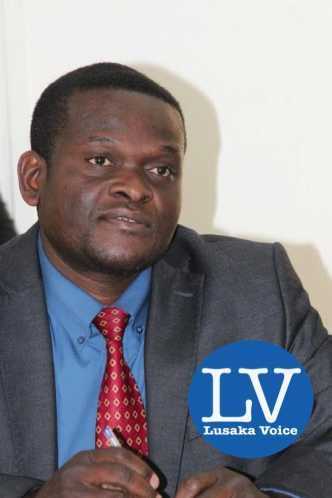 He however noted that contracts for the first and third lot will be signed within the two weeks as the papers are awaiting clearance.
The RDA CEO was speaking at the signing ceremony in Lusaka.
Mr Mumba says Buildcon is expected to complete its works in 18 months time.
He further indicated that the agency has plans to construct a dual carriageway between Chingola and Mutanda.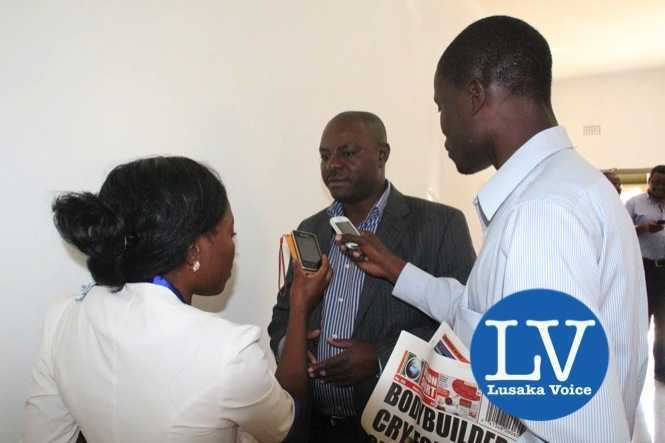 Buildcon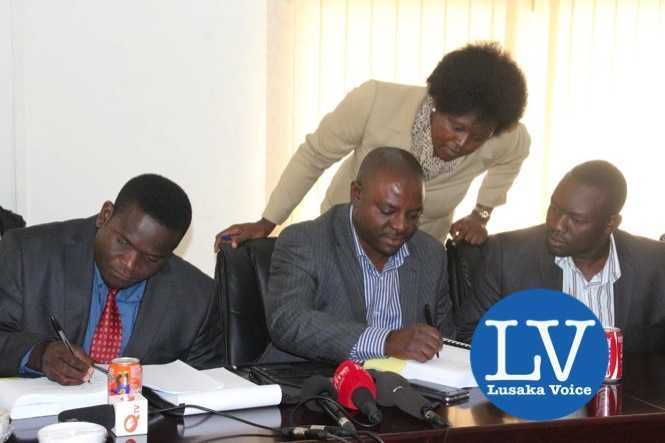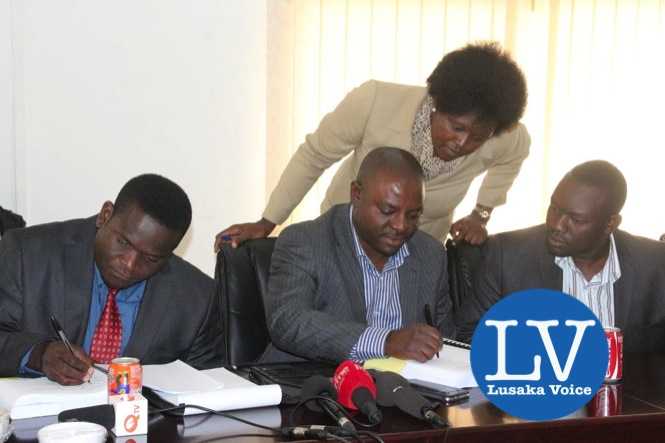 Mr Mumba says the agency is aware of the importance of the rehabilitation of the Chingola – Solwezi road because it will enhance social economic development.
He also added that government has already started by the bidding process of constructing a 5 kilometer by-pass in Mazabuka to reduce the number of accidents that the country has continued to record along that road.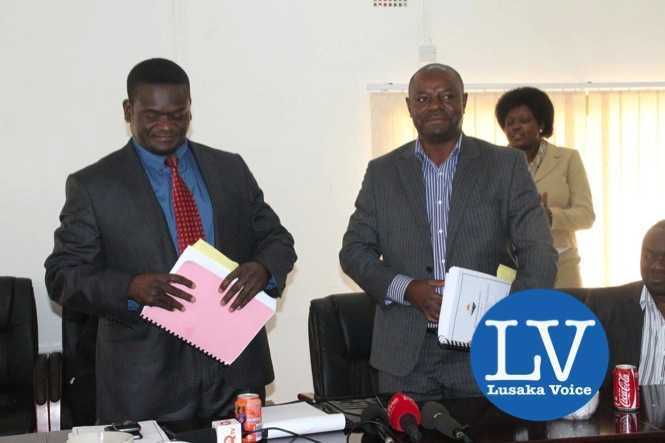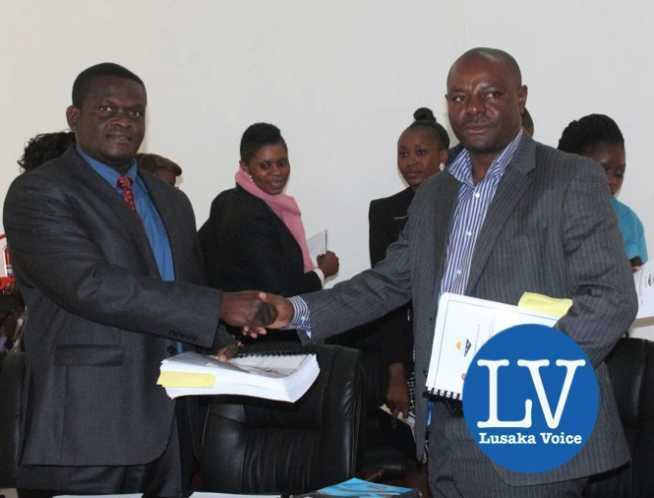 Buildcon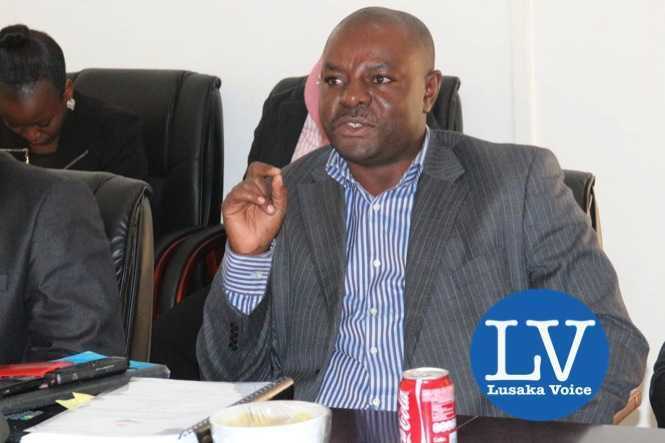 And Buildcon investment limited C.E.O Moses Mubanga has assured the government and the public that it will rehabilitate the road in the expected period as stipulated in the contract.
He says been a local construction firm they will expedite the works to dispel assertions that local contractors are not effective.