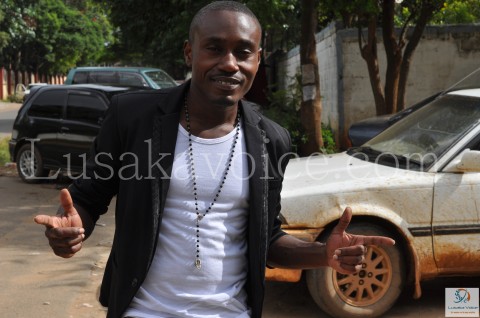 AWARD-WINNING singer Roberto, who has been enjoying some success with a number of local hits including Amarulah, has paid tribute to those who have made a contribution to the music industry in recent times.
The catch phrase is 'recent times'.
Therefore, you will not find names like Alick Nkhata, Paul Ngozi, Chris Chali, Ackim Simukonda and the like.
However, the likes of Daddy Zemus, Black Muntu and Joe 'The Ambassador' Chibangu do feature.
"Many have come before my time, many have achieved a lot in their time. Even when I was starting my music career, there were names I respected and still respect for their input into the music industry, names like Daddy Zemus, Black Muntu, Joe Chibangu, Hamooba Chimuka, K'Millian, General Ozzy," he says.
"These guys paved the way for artistes like me. I'm not the best, and I'm not even going to ask to be called the best; my role in this generation is to make sure the names of artistes mentioned above don't go unnoticed. I'm here to make sure they remain respected even in today's generation of new breed of artistes.
"In my time, internet and social media make life a little easy to take Zambian music to a new level. A level that people across the world shall look at the African map just to look at where Zambia is because it's producing master class music."
Roberto says he is not challenging anyone as he is also just starting off and may not be everyone's favourite musician.
"I'm not here to challenge anyone, I'm here to inspire someone who has a dream like a dream I have.
"My name is Roberto and I'm going to make sure I make the best of what I have. I need your support to make this come true," he said.
In recognising of the contribution the other musicians who came before him have made, Roberto is following a path taken by Danny at the start of his own career about a decade ago, when he recorded the song Big Up, on which he paid tribute to those who started the so-called 'renaissance of Zambian music'.
But if there is one musician who stands out in his contribution to local music in the last two decades, then it is Daddy Zemus.
His friend, Papa Zai, was recently paying tribute.
He said Daddy Zemus was very well-raised and cultivated, academically-oriented, scientific, a visionary and philosopher.
"He was not just some guy who could get a beat and put together some funny rhyme from some local children's song and make a hit of that. He was conversant with a wide range of music forms, ideologies and the political struggle of the African continent and the globe."
ZambiaDailyMail