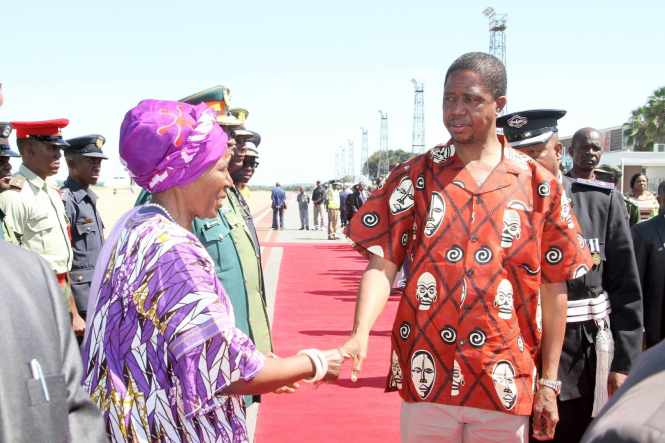 Vice President Inonge Wina says government will continue to empower more women in the country in its on-going quest to reduce poverty.
Mrs. Wina has however urged women in the country to be proactive in identifying appropriate government programmes in which they can participate and improve their lives and their families.
She says government has taken deliberate measures by putting in place policies and programmes that favours and support  women in  various income generating ventures such as cooperative and small scale businesses.
The Vice President said this when she officiated at the Unites Church of Zambia (UCZ) St Andrews congregation Women Christian Fellowship (WCF) thanksgiving service in Lusaka today.
And Mrs. Wina urged women in the country to be active in supporting government measures and efforts in fighting Gender Based Violence, teenage pregnancies and early marriages.
The Vice President has  further urged women to be main actors in the promotion of love, peace unity and hard work.
Mrs. Wina said women should continue to play a pivotal role in fostering various social and economic developments in ensuring that the country becomes a better place for all.
Meanwhile, United Church in Zambia (UCZ) St. Andrews Women Christian Fellowship Convener Gertrude Simwinga reaffirmed the church's commitment to continue empowering women especially the disabled in the country.
Mrs. Simwinga said church is committed to ensure that it continues to lend a hand to the less privileged in society.