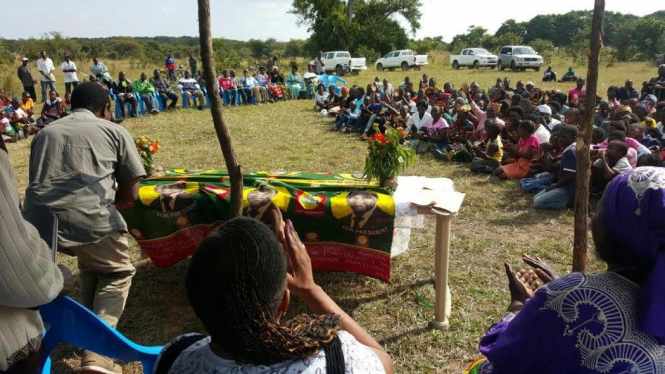 POLICE in Lusaka have summoned United Party for National Development (UPND) president Hakainde Hichilema for questioning over an alleged breach of the Public Order Act (POA).
The UPND leader is alleged to have broken the law during his door-to-door visits to houses and shops in Kabwata yesterday, an action that brought confusion and lawlessness.
Lusaka Province commissioner of police Charity Katanga said in an interview yesterday that Mr Hichilema's visits to shops and homes in Kabwata allegedly caused confusion.
"The UPND leader was busy going round the shops, so we have summoned him to appear before Kabwata Police Station officers at 10:00 hours. We just want to interview him," she said.
Ms Katanga said, however, that police had not served the summons on Mr Hichilema by 17:40 hours yesterday.
She said being a public figure, the UPND leader is expected to notify the police before engaging in any public meetings, including visits to shops and residential areas.
Ms Katanga said Mr Hichilema has allegedly breached the POA and that is why police have summoned him.
"There is nothing wrong with him visiting an area but he is doing a certain action, which is breach of peace. The police want law and order to prevail," Ms Katanga said.
She said political figures like Mr Hichilema attract attention and it is important for the opposition leader to adhere to the provisions of the POA.
ZambiaDailyMail