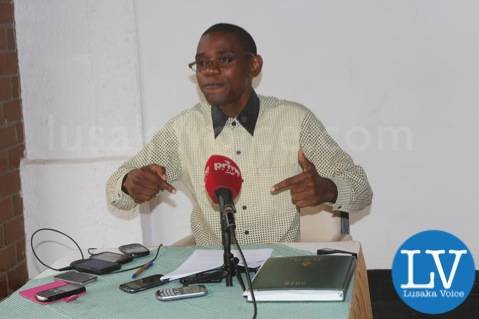 Government has been cautioned against rushing the current constitution making process by succumbing to undue pressure from some stakeholders.
The Zambian Voice says government should realize that a new constitution is not just about having a document.
Executive Director Chilufya Tayali has told Qfm News that the Patriotic Front government should resist the temptation of bundling the enactment of a new constitution into its political agenda.
Mr. Tayali has advised stakeholders in constitution making process such as the Grand Coalition on the Campaign for the People Driven constitution to critically consider the issue of having a quality new constitution.
He says his organization would prefer the country takes its time to come up with a quality new constitution as opposed to having a rushed document which creates extra avoidable revisions.
Mr. Tayali adds that his organisation believes it amounts to jumping the gun the Patriotic Front government's intention to table non contentious articles of the final draft constitution in the June sitting of Parliament.
He says there is still some other articles in the final draft constitution that still need to be resolved before making any such move.
QFM NEWS