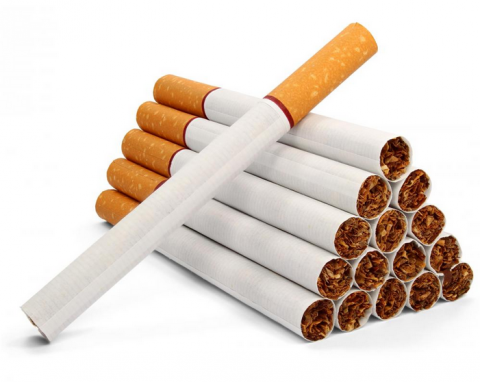 WITH Zambia actively exploring opportunities to diversify the economy, focus is shifting from the mining sector to alternative industries that will contribute to the gross domestic product (GDP) of the country.
Agriculture has long been tipped as a significant catalyst for Zambia's economic growth, given the land and water resources that are abundant across the country.
Within agriculture, the tobacco industry stands out as one of the most promising in the country's economic growth.
In 2012 alone, 6.9 percent of Zambia's GDP was realised from this industry.
The following year, the industry's input to the GDP increased to 7.3 percent, which is a clear demonstration of its capacity to contribute to the economy.
The 2014 Farmers Voice Report Survey indicates that the tobacco industry in Zambia employs over 450,000 people and is significantly contributing to job creation.
Moreover, this number is expected to triple over the years if sound regulation and policies are well enforced.
This industry could be an effective springboard move to diversify patterns of investments and employment creation even surpassing many other industries.
With reliance on mining for half a century, it is time Zambia positioned this industry as a major contributor to economic diversification and growth.
However, the smuggling of finished products in the tobacco industry poses a serious challenge of their own.
As evidenced from broad day light activities taking place in various markets across Zambia, illicit trade is the most eminent onslaught on the tobacco industry in the country.
In 2014, the Zambia Environmental Management Agency (ZEMA) seized and destroyed 300 bricks of smuggled cigarettes.
Speaking at the time, Zambia Revenue Authority (ZRA) corporate communications manager Mumbuna Kufekisa said the move was taken in accordance with the Food and Drugs Act Chapter 295 of the Laws of Zambia as well as the Public Health Act.
"Smuggling distorts market prices, which in turn affects the manufacturing industries. The end result is unfair competition on trading grounds and also distortion of the economy," he said.
And recently in Lusaka, deputy Minister of Home Affairs Gerry Chanda identified smuggling as a challenge in revenue collection within the tobacco industry.
"Government is concerned about the revenue losses it is incurring through rampant smuggling of goods into the country. Smuggling is a form of organised crime because some officers at borders posts are involved," Colonel Chanda said.
He said Government is not sitting idly by because law enforcers are aware of the vice and will soon pounce on the perpetrators.
"This is an issue that cannot be dealt with by Government alone, but needs the efforts of everyone and we will soon start engaging neighbouring countries because they are also affected."
Government's strong position is certainly welcome, given the carefree manner in which stakeholders and consumers alike have addressed the challenges posed by the tobacco black market.
Illicit trade in tobacco is a time bomb to Zambia's economy. Well verified but startling statistics indicate that K220 million in tax contributions from affected players in the industry could go down the drain over the next few years, and never to be retrieved because of loopholes such as porous border posts.
It still remains unclear as to why the tobacco black market should displace legitimate markets that remit taxes to the national treasury. These taxes support Government in providing services such as education, health and infrastructure development.
There is so much that major stakeholders such as ZRA, Zambia Bureau of Standards (ZBS) and Government can do to control and legitimate trade in the industry.
A visit to some of Lusaka's largest markets reveal an alarming scale of illicit tobacco.
Most packets on sale clearly indicate that taxes have not been paid on the products.
Section 108 A of the Zambia Revenue Authority Act criminalises the sale of tobacco products such as cigarettes without tax stamps.
There is an urgent need for the powers that be to reinforce such laws.
Illicit tobacco affects Government partners that seek to alleviate poverty and employment, issues that Zambia has been grappling with.
Lack of close monitoring would mean that even Government partners in development such as commercial, small-scale farmers, public bodies as well as other corporate institutions might fail to meet their expectations.
Counterfeit products, regardless of where they emanate from, have innumerable effects on economic growth.
Where there is no regulation or measures put in place to curb smuggling, revenue is lost not only in the tobacco industry.
Other sectors continue to demonstrate loopholes – electronics, motoring, clothing and food stuffs are just a few of the imports that could boost the treasury if smuggling is addressed by relevant authorities.
ZambiaDailyMail