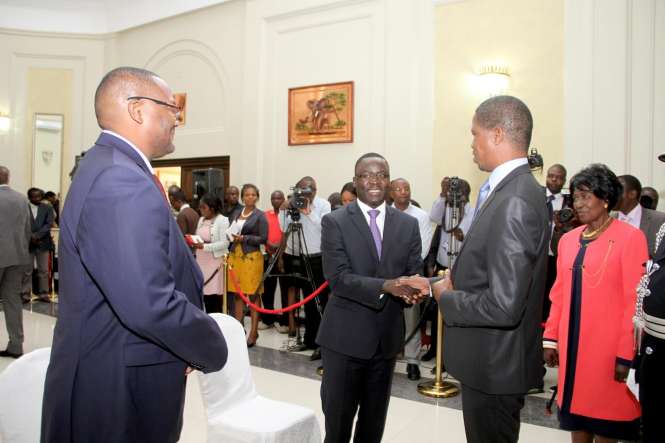 President Edgar Lungu has called for a stop to reckless expenditure in Zambian foreign missions.
President Lungu is saddened that the Auditor General in her reports has continued citing reckless spending in Zambian missions abroad.
The Head of State was speaking at State House when he swore in former Information Permanent Secretary Emmanuel Mwamba as Zambia's High Commissioner to South Africa and Humphrey Chibanda as ambassador to France.
The President asked the two diplomats to be weary of reckless spending.
President Lungu also urged the appointed diplomats to conduct themselves well.
And speaking after the swearing-in Zambia's Ambassador to France Humphrey Chibanda says he will use his position to sell Zambia to the outside world and attract investments.
Meanwhile, Zambia High Commissioner to South Africa Emmanuel Mwamba says he will ensure that he follows all financial procedures so that he does not fall in the trap of misappropriation of funds.
ZNBC