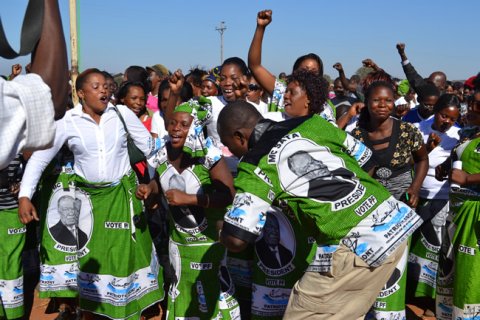 Losing Siavonga Constituency Patriotic Front (PF) candidate during the 2011 elections, Lavmore Kanyama , has warned the PF top leadership to be careful with United Party for National Development (UPND) members joining ruling party.
Mr Kanyama says some opposition UPND members are currently joining the ruling party for the sake of getting jobs and that they do not mean well and sincere in their hearts.
He said this in an interview with the Zambia News and Information Services (ZANIS) in Lusaka.
He added that that such opposition members will ditch the ruling party before 2016 general elections.
Mr Kanyama said some of the members are even busy spreading information that although they have joined the PF, they are not genuine members of the ruling party.
He said the top leadership of the ruling PF should be careful with some of the people joining the ruling party because they are just job seekers.
And Mr Kanyama has warned Civil Servants in Siavonga who are in a habit of demeaning traditional leaders in the area.
Mr Kanyama said Traditional leaders are important people who deserves respect from all the people.
He said those government workers in a habit of insulting traditional leaders should stop forth with.-Zanis