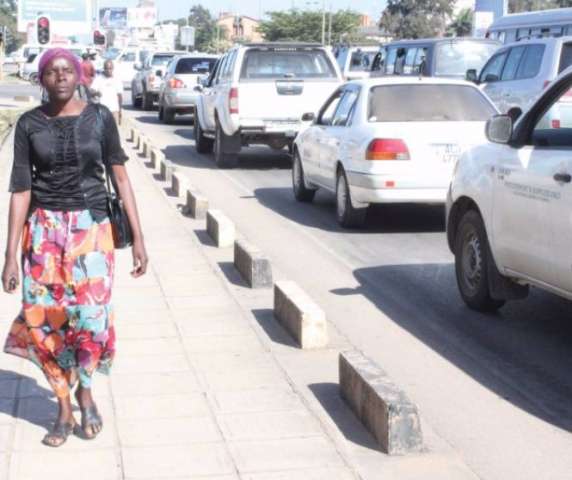 A FIFTY-year-old woman of Chongwe district has walked almost 100kms asking God to continue protecting the life of President Lungu and to grant him continued good health.
Petronella Nyambe, a deputy head teacher of Mulalika Primary school said she got the conviction to do a solo walk from her home in Mulalika area, 50kms away from Chongwe Town and onwards to Lusaka, to petition God over the life and good health of the President.
"I walked for 51 kilometres from my home to Chongwe town centre on April 25, 2015. The following day, April 26, 2015, I walked from Chongwe town to Lusaka town centre while praying for the President's continued good health," Mrs Nyambe said.
Mrs Nyambe said it is everyone's obligation to pray for the country and its leadership especially the President.
Quoting from 1 Timothy 2:1-4, Mrs Nyambe said prayer is important and the Bible makes special mention of praying for those in positions of authority.
"Such authorities include President Lungu and Government officials. So, it is important that each one of us takes it personal to pray for our leaders, especially the President," Mrs Nyambe said.
Mrs Nyambe said leaders carry a degree of responsibility over their followers and they are often the targets of criticisms.
She said if leaders are leading well, even the country prospers.
"We should mention our leaders before God in prayer and ask Him to have His way in their hearts, to support those around them, and to use their leadership to benefit their followers. We should pray for their good health, too," She said.
Mrs Nyambe said the concept of praying for the President and other leaders is not unique to democratic nations, as it began decades ago.
"The Bible contains many commands to pray for our leaders, national and local, secular and religious. According to 2 Chronicles 7:14 the Bible says, 'If my people who are called by my name humble themselves, and pray and seek my face and turn from their wicked ways, then I will hear from heaven and will forgive their sin and heal their land.' This is why we need to pray for President Lungu because it is for the benefit of all of us," Mrs Nyambe said.
DOREEN NAWA- Daily Mail