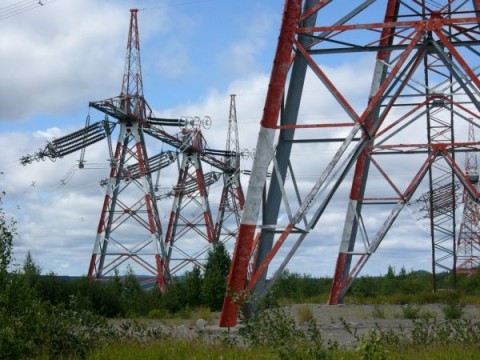 Zambia's power utility started restoring service after an electricity cut halted supply to eight of the country's 10 provinces and damaged mines in the continent's second-biggest copper producer.
A "disturbance" at 7:31 p.m. on Monday led to a shutdown of generators, while restoration started at 1:20 a.m. Tuesday, Zambia Electricity Supply Corp. spokesman Henry Kapata said in comments broadcast on Lusaka-based Radio Phoenix.
The southern African country's power-generation capacity is 2,310 megawatts, former President Michael Sata said in September. The nation's mining industry, which uses about half the nation's electricity, produces more copper than any other African country after the Democratic Republic of Congo.
"The situation has been very bad," Jackson Sikamo, president of Zambia's Chamber of Mines, which represents companies including First Quantum Mineral Ltd. and Vedanta Resources Plc's Konkola unit, said by e-mail.
"There will obviously be serious safety implications related to potential flooding and loss of ventilation for the underground mines and massive loss of production all round with possible damage to electrical infrastructure in some cases."
A December 2013 fault on a transmission line cut power supply to the capital, Lusaka, and Copperbelt province, affecting mines owned by Vedanta and Barrick Gold Corp.
Credit-Bloomberg