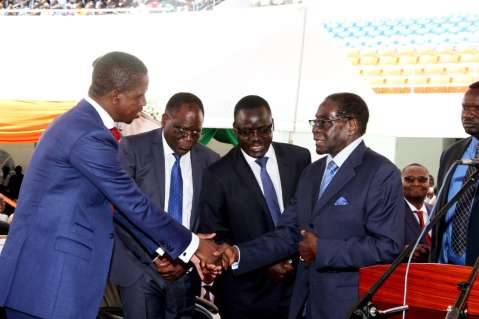 Foreign Affairs Minister Harry Kalaba says President Edgar Lungu will today hold talks with Zimbabwean President Robert Mugabe upon his arrival in Harare for the SADC Extra Ordinary Summit of Heads of State and government.
Mr. Kalaba says the meeting to be held at State House in Harare will be based on mutual understanding between the two heads of state.
He adds that President Lungu is also expected to hold talks with Namibian President Hage Geingob after which he will address Zambians living in Zimbabwe later in the evening.
Mr. Kalaba says the President will also attend the SADC Heads of State summit on Wednesday alongside other African Heads of State.
He says this in an interview with ZNBC News in Harare.
Mr. Kalaba says President Lungu will also officiate at the Zimbabwe International Trade Fair in Bulawayo on Thursday after which he will leave for Lusaka.
The Zimbabwe International Trade Fair is expected to attract over 5-thousand business visitors and about 70-thousand spectators.-ZNBC